Photography Club's plans for its second year
From a young age, photography has always served as an outlet for me. Capturing everything, from nature to fashion, allowed me to reminisce on memories that I wanted to remember for years to come. With the intention of sharing my love of photography with others, I started the school's official Photography Club with Senior Bella Topalian.
We thought this would be a great idea considering that there was only a photography elective available for students and not many other photo-taking opportunities for students to partake in. We wanted a creative platform for others to share their love of photography, regardless of experience or the kind of camera they have.
Last year, we assigned weekly photo tasks for club members to complete. This could be recreating photos from their Pinterest board, attempting TikTok photo challenges, or bringing in a photo that they are especially proud of. We allowed for a lot of creativity and artistic expression. This year, Bella and I will implement this same goal in mind, but also focus on the educational aspect of photography.
With the goal of promoting our club members' work, we plan to work with Marketing and Communications Director Mrs. Adamis to instruct club members on photography skills for social media. We also hope to invite guest speakers to speak on their years of experience handling photography and educate on the many career paths photography can take you.
"I'm excited to grow and strengthen our photography community this year." says Photography Club Co-President Bella Topalian. "The Photography Club has a greater number of club members than we did last year. I especially look forward to meeting the freshman, since we have greater representation of the underclassmen this year."
This year, we have 60+ members who signed up for Photography Club at NDB's annual club fair. Bella and I anticipate the various talents and artistry that both incoming and returning club members will bring to each meeting.
"I am really looking forward to starting my journey with the photography club this year," says freshman Alexandra Davidow. "I have always taken great pleasure in the art of picture taking, ever since I was young. Being part of the club will give me the opportunity to receive some peer feedback to help me grow as a photographer."
We are continuing the NDB Photography Club's legacy with the goal of providing a creative safe space for photographers of all levels. As meetings progress, members will learn from each other through collaboration efforts, and not just learn the value of photography, but the importance of fostering an accepting and unified community.
Leave a Comment
About the Contributor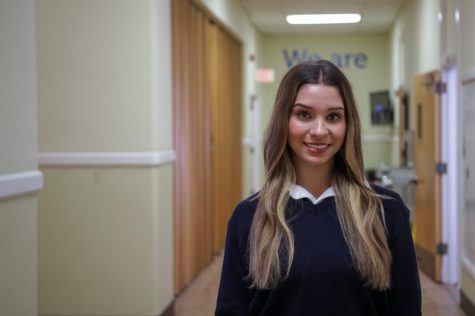 Ava Marinos, Opinion Editor
Ava Marinos is a senior at NDB and is excited for her third year with The Catalyst. She actively participated in the club as a sophomore and junior and...