Women of Vision event raises scholarship funds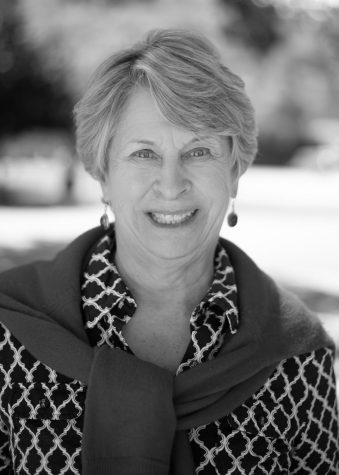 The second annual Women of Vision event occurred on October 10 at the Peninsula Golf and Country Club in San Mateo. This year, the event highlighted the achievements of English teacher, Peggy Brady ('67) and Sister of Notre Dame de Namur, Sr. Roseanne Murphy ('50).
Women of Vision is an event that celebrates the achievements of remarkable alumni and raises money for scholarships for current students. It holds a lot of importance for not only NDB alumni and their families, but also for current students who need financial assistance.
Sr. Murphy gave a speech about the value of education and why it should be appreciated.
Brady addressed her decades-long career as a teacher at NDB and expressed her love for the community. 
"What I like best about Notre Dame are the students – they are bright, articulate, hard working, but above all they are kind," she said. "There are no random acts of kindness at Notre Dame – rather kindness permeates the buildings, hallways, classrooms, gyms, and even our Father Michael Downey Garden."
The event featured more student participation than last year. The choir began the evening with a performance of the school's alma mater. Junior Paige Clarke and senior Deanna Omron recited the school prayer in American Sign Language, followed by three students who spoke about their love for their school.
Over fifty NDB parents, alumni, faculty and staff attended the event. 
This year's event was organized by Celine Curran, NDB's new Director of Advancement.