Best rom-com movies for Valentine's Day
Romantic Comedy movies (rom-coms) are some of the most beloved movies of all time. Especially around Valentine's Day, they are enjoyed around the world for their feel-good stories and cheesy yet swoon-worthy lines.
Movies like "When Harry Met Sally", "Notting Hill", "Sleepless in Seattle", "10 Things I Hate About You" and "Clueless" are among the most popular rom-coms of all time.
"When Harry Met Sally", starring Meg Ryan and Billy Crystal, is a timeless love story released in 1989. The movie centers around Sally and Harry, two people who meet in college and share a car ride from Chicago to New York. The two new friends argue about whether a man and a woman can be friends without romantic interests getting in the way. 10 years later, Harry and Sally coincidentally meet again and give being "just" friends a try.
"Notting Hill" follows the love story between bookstore owner William Thacker, played by Hugh Grant, and famous American actress Anna Scott, played by Julia Roberts, after they experience a "meet-cute". Anna walks into William's little bookstore and they fall madly in love with each other. The movie came out in 1999 and rom-com fans love to see the two battle through their different lifestyles, in hopes of finding true love together.
"Sleepless in Seattle" includes A-list actors such as Tom Hanks and Meg Ryan playing the two main characters, Annie Reed and Sam Baldwin. Sam has recently lost his wife and moved to Seattle with his son, Jonah. The love story begins when Jonah calls into a radio station requesting a new wife for his father. Sam gets on the line and professes his raw feelings, and one listener, Annie Reed, is touched by his words. This prompts her to send him a letter inquiring to meet him in New York on the Empire State Building.
"10 Things I Hate About You" is about early 2000's teenager Kat Stratford, played by Julia Stiles, and her seemingly non-existent love life. Kat's little sister, Bianca, is not allowed to date anyone until Kat has a boyfriend, so she would do just about anything for Kat to fall in love. Kat is very reluctant to any sort of relationship until she meets Patrick Verona, played by Heath Ledger, who makes her second guess her single lifestyle. The modern-day story is based on Shakespeare's "Taming of the Shrew" and many similarities can be found throughout the film.
"Clueless" is a movie most loved for the iconic main character, Cher Horowitz, played by Alicia Silverstone. Inspired by Jane Austen's "Emma", the movie came out in 1995 and is still widely successful, with most of the movie's audience being teenagers. Cher is the "it" girl and the movie follows her life as a teenager living in Beverly Hills and the different ventures she takes on, including the matchmaking of her two teachers. In the essence of love, Cher also falls for her ex-stepbrother, Josh, played by Paul Rudd.
With Valentine's Day just around the corner, many people are catching up with their favorite love stories and many classic movies engulf the romantic feelings that come around this time of year.
Leave a Comment
About the Contributor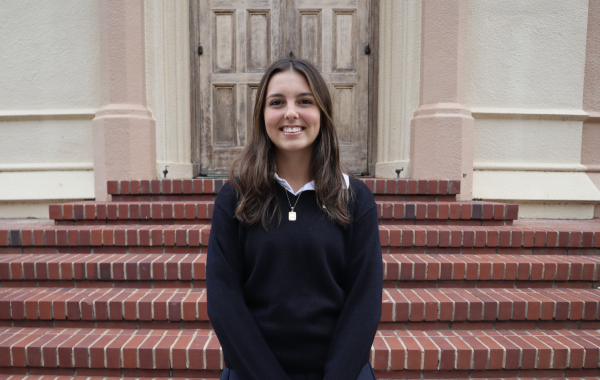 Mia Muzzi, Editor in Chief
Mia Muzzi is a senior at NDB and is in her fourth year of working for The Catalyst. She spent her freshman year as a Staff Writer, then during her sophomore...