Movies to watch celebrating AAPI month
Crazy Rich Asians:
"Crazy Rich Asians" is a rom-com show that stars an Asian-American woman meeting her boyfriend's "crazy rich" family in Singapore. The director not only accomplishes a romantic plot and a witty script, but highlights Asian culture and equal representation. Asian-American culture in the film industry has been poorly represented throughout time, and the show not only combats this but reveals how much equal representation is truly missing in industries especially in film.
Crouching Tiger Hidden Dragon:
"Crouching Tiger Hidden Dragon" is a classic movie that was the catalyst for spotlighting Asian culture in the film industry. The movie follows a young chinese warrior who steals a sword from a significant swordsman and continues on a romantic and thrilling journey to get the sword back. The movie not only highlights Asian culture, but actually challenges the role of women in the 19th century. One of the main characters was forced into a marriage she didn't want to participate in, and throughout the movie she fights the gender norms that women still face to this day.
Hero:
The movie "Hero" is a story set in Ancient China about a fighter who slays China's most wanted enemies and attempts to slay the king. The movie highlights the theme of what trusting someone means and the damage that can be done if one trusts the wrong person, and while doing this it also sheds light on martial arts tradition and culture and educates the common audience of their ancient practices. Overall, the movie does an astounding job of educating its audience on Asian culture and Martial Arts' sacred practices.
Minari:
"Minari" is a movie about a Korean family that moves to a small farm in Arkansa in hopes of chasing the American Dream. The plot thickens as they struggle to find unity in their home amongst many other challenges. This story is impactful and does an amazing job representing the Asain community throughout the movie and amongst the cast. The underlying message of the movie communicates that unity in one's home is worth fighting for.
Joy Luck Club:
"Joy Luck Club" is a novel that contains sixteen stories divided by four narratives that overlap together about issues between Chinese immigrant mothers and their daughters who were raised in American culture. The common theme of fear instilled in these mothers comes from their own past and the story features how the women cope with this as they raise their daughters. The book successfully represents Chinese culture and teaches us how to cope with the generational and cultural gaps that exist today.
Saving Face:
"Saving Face", a romantic comedy, depicts top tier humor yet a captivating plot. We follow a young Asain-American woman, Wilhelmina 'Wil' Pang, who was raised in a traditional Chinese home. Underlying tension is revealed in her living situation as she comes to terms with her sexuality. The story reflects the dissenion that results from the generational biases towards the LGBTQ+ and Asain-American community. Cultural expectations are challenged and in the end viewers are given resonating food for thought..
About the Writer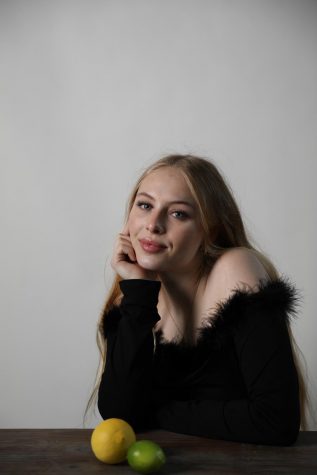 Victoria Bartels, Arts & Life Editor
Victoria Bartels is a senior at Notre Dame Belmont and has been a staff writer since 2018. Victoria is an avid reader and writer outside of her 3 school...