Movie releases rescheduled: What you need to know
The Pandemic has delayed movies of all kinds which were originally set to premiere this summer. From Marvel's Black Widow to Lin Manuel Miranda's In The Heights, to-be-blockbuster's release dates have been pushed back even further than expected.
Announced at the San Diego Comic Con in 2019, Black Widow was originally set to be released in May, which is sadly a far cry from the current date. Now the coveted backstory is said to finally premiere on November 6, although many believe that it may be pushed even further back due to the virus.
On the D.C. side of the superhero universe, the awaited sequel of the Wonder Woman series, Wonder Woman 1984 has had a rocky history of numerous release delays. The film was supposed to come out in December 2019, but was then delayed to June. Now that date has been moved to December 25, 2020, over a year from the original date.
Bird Box 2, the sequel to Netflix's horror success Bird Box, was originally scheduled to come out July 21 2020, but the movie has not yet been released. Although the official release date for this horror story has not been chosen yet, it is expected that the movie will debut in late 2021.
In The Heights, a movie musical from Lin Manuel and the director of Crazy Rich Asians, was going to be released on June 26, but now is going to debut "only in theaters 2021".
In the world of 007, the new James Bond movie No Time To Die is set to premiere on November 20, 2020. The film was formerly going to hit the screens this past spring, but was delayed 6 months.
Soul, an animated Pixar movie, was originally going to come out in June 2020. Now that date has been moved to November 20. This movie, similar to another Pixar hit, Inside Out in animation and plot, follows the story of a musician who experiences a near death experience and is transported into the "soul world".
Unfortunately, these continued delays and log jams in the film industry are not predicted to clear anytime soon. Movies that were set to come out early spring in 2020 have now been delayed until this winter. In addition to this, movie making and filming has also come to a halt due to the virus. This causes problems down the line, potentially for up to the next three years.
On top of these delays, the movies set to be in production now have been delayed too. This in turn pushes release dates out up to 3 years from now because the average Hollywood live action movie takes roughly 900 days to complete, from its announcement to its premiere. This includes the movies, Avatar 2, Thor: Love and Thunder, The Matrix 4, and Black Panther 2.
Leave a Comment
About the Writer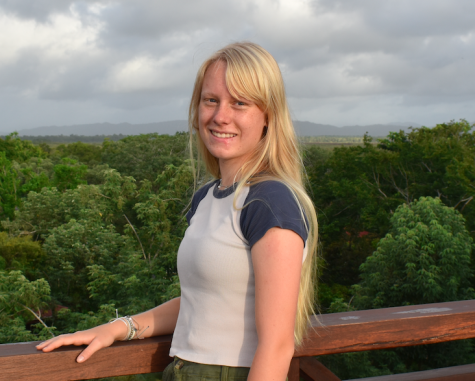 Clair Sapilewski, Managing Editor


Clair Sapilewski is currently the Managing Editor for the NDB Catalyst and this is her second year writing articles. She is looking forward to...