Volleyball goes to NorCal Playoffs
The NDB volleyball team made it to the Central Coast Section (CCS) Championships and played their first match on Tuesday, November 2 at their home gym. This was the quarter-final match in the fourth division against Terra Nova.
"Going to CCS was a great experience with this team, all of us worked hard to get to that point and it couldn't have been more fun," said freshman Adrianna Agresti.
The Tigers had just come off a loss to Mercy Burlingame, so they were in the spirit to win. The teams played three games and the first game was close with a score of 25-21. They built up momentum and won the second game 25-6. After the second game, almost half of the crowd left, which might have been the reason they barely won the last game 25-23. NDB won the match with a total score of 3-0.
"We reflect and really take in what we did right and use that to improve for the next game," said junior Isabella Alvaro when asked how the team celebrates after a win.
Because they won, the Tigers went on to play Mercy Burlingame again in the semi-finals on Thursday, November 4 in their home gym. It was a tough match and it did not help that they lost their senior match to Mercy the week prior. They, unfortunately, lost all three games and did not move onto the Division IV finals.
"When we lose, I like to take some time to myself and take deep breaths, especially if it was a tough loss. When I talk to some of my teammates they can help me feel better," said junior Chiara Mangan. "But when it feels like we fought hard enough and left it all on the court, there is no reason to be upset about the loss."
"
It was a really great experience to compete in CCS even though we did not win."
— Ciara Magnan
NDB volleyball finished their season during the CCS game against Tamalpais on November 11 at their home gym. This was their last official match with the Tigers and Hawks being very closely matched; it was a very heated game that had the crowd on the edge of their seats. The first game ended in a loss of 21-25 and the second was another loss of 24-26."It was a really great experience to compete in CCS even though we did not win," added Mangan, "I was really excited that we were going to get the chance to compete at a higher level. It wasn't always certain that we were going to CCS, and there wasn't much hope for making it, but when we did it felt really good to make it that far."
Even though they lost, they played very well and the community is proud of them for coming this far. Hopefully, they will be as fruitful next season.
Leave a Comment
About the Contributors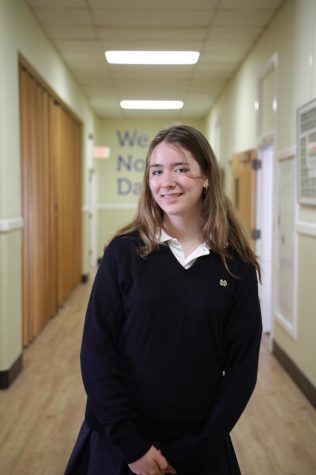 Francesca Arbelaez, Arts & Life Editor
Francesca is a Junior at NDB. This is her second year taking Journalism and she's excited to participate in the Catalyst in the 2022-2023 school year....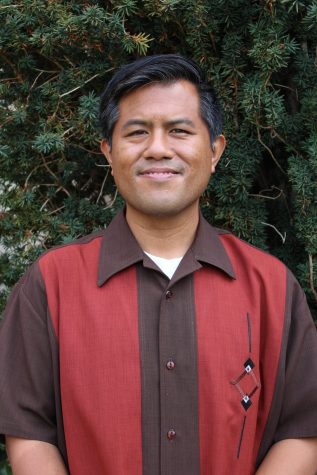 Robert Rojas, Adviser
Mr. Robert Rojas teaches English II Honors, English III, and Journalism I-III and advises the school newspaper, "The Catalyst."  He also serves as the...