NDB stands together with the AAPI community
Recently, the United States has experienced heightened accounts of anti-Asian attacks and violence. In response, NDB released a letter on Friday, March 19th to the community expressing their support for the Asian American Pacific Islander community, the misalignment of the recent events with NDB's hallmarks, and opening communication and resources for students experiencing racism.
"Our Notre Dame Hallmarks call each of us to respond in both words and deeds," states Kern in her letter. "Working as a community dedicated to educating and empowering young women, we stand together and continue to make our best efforts to create a world that says no to violence and oppression."
A document to share resources that address anti-Asian racism was also created by Associate Director of International Students and Academic Skills Coach Gillian Imazumi-Hegarty. It includes articles, books, documentaries, and various activities to educate students on the issues of bias, the history of anti-Asian racism in America, and the current issues of anti-Asian racism. Resources for parents and teachers were also included. 
On Wednesday, March 24th, a Zoom space, "Standing Together with the AAPI community," organized by Athletic Trainer Christina Okubo was attended by teachers, faculty, and students to show solidarity and open the conversation on the issues and allyship. 
"More than anything I want, I want to give the students an opportunity to voice their concerns, too, you know, have a chance to speak to some adult leaders from the NDB community that, you know, maybe they can relate to. And, you know, just to also like acknowledge the fact that we may be impacted by the violence that is going on towards Asian Americans and Pacific Islanders," said Okubo in the opening of the Zoom meeting.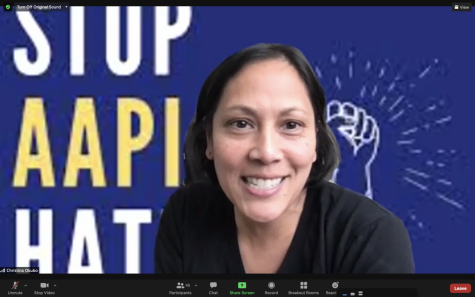 AAPI community members shared their stories and experiences in both large groups and breakout sessions. Discussions of identity, cultural struggles, and belonging were shared, and many from the AAPI community and beyond could relate to each other's accounts and experiences. 
"This is impacting us in different ways and I'm sure, again, whether you identify as AAPI or not it may be impacting you and so part of it is, you know, acknowledging that we're all being impacted in some way and there's no right or wrong to it. You know you may be fearful, you may be anxious, it may make you really angry, frustrated, disheartened, I mean you don't really and there's no, there's no wrong or right to how you're feeling, um, it's a lot of uncertainty… and so I feel like the more open discussion we have, hopefully, the better we can start to feel about it and figure out ways, like what can we do about this," expressed Okubo on her hopes for the discussion and beyond.
NDB continues to offer support for the AAPI community and encourages any student impacted by the recent events to reach out for support from adults and community members.
About the Writer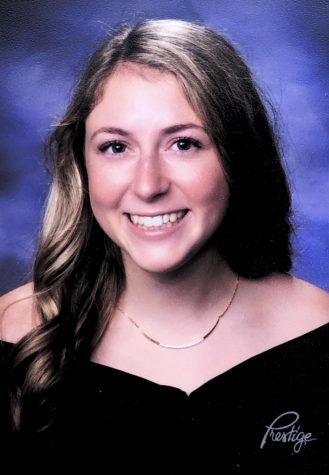 Paige Clarke, News Editor
Paige Clarke is a Senior at Notre Dame Belmont and is in her second year as a Catalyst writer. As a Junior, Paige was the Sports Editor. Paige is a student-athlete...