Link Crew helps freshmen with high school transition
Hang on for a minute...we're trying to find some more stories you might like.
Last week, Link Crew welcomed the school's Class of 2022 and oriented them to their new home for the next four years. Lead by several juniors and seniors, the program helps the new freshmen how to transition from middle school to high school, showing them what it takes to be a NDB student.
From Monday to Wednesday, Link Crew members met to plan the freshman orientation schedule and other events and were trained on how to lead small groups and what to discuss with them.
This was an especially exciting moment for the juniors because it would be their first time in these leadership roles and it would be their first time meeting their sister class.
Junior Sophie Aho said, "I think that freshman orientation is beneficial because it is a great ice breaker."
On Thursday, Link Crew was ready. The day began with the 115 freshmen running through the gauntlet: a hallway lined with Link Crew members as well as administrators, faculty and staff, and other students who were there to welcome them. Though some of the new ninth graders looked nervous, many of them relaxed during the opening assembly.
The freshmen were divided into their groups, and the Link Crew members began introducing each other and telling them how to survive their first days at NDB.
Aho said, "The freshmen have the opportunity to socialize in a comfortable environment… They can get familiar with their classmates before the school year begins."
Together, they completed a series of activities that helped them to get to know each other and learn academic and social skills that will be valuable for them for their high school career.
One activity was team juggling that modeled the effort that these former eighth graders and new ninth graders will have to put in their everyday lives in order to keep their academic, extracurricular, and personal lives in balance throughout high school.
Freshman Peyton Daley said, "Freshmen orientation was a great way to meet other students and faculty!"
On Friday, the freshmen returned with their families for New Parent Orientation.  While the  freshmen took their first ID picture and whole class picture, their families met with various administrators, faculty, and staff members throughout campus to learn about the school.  The orientation ended with a barbeque for everyone to socialize.
Link Crew's moderator is Jennea Glenn, a new mathematics and science teacher as well as NDB alumnae from the Class of 2011.
She says, "I am super-excited for Link Crew. I think it's a great opportunity to help build school spirit and also a community across our sister grades and helping freshman feel integrated."
She further explained, "I mean, how better a freshman experience can you get than already knowing some older classmates? Working with high schoolers will definitely be different for me, but I am really excited to do that. "
Link Crew members will continue to support the freshmen throughout the year with activities and other events planned especially for them to ensure they get through their first year.
About the Photographer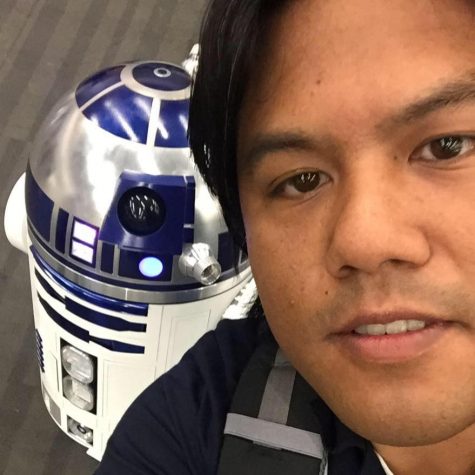 Robert Rojas, Adviser
Mr. Robert Rojas teaches English II Honors, English III, AP English Literature, and Journalism as well as advises the school newspaper, "The Catalyst,"...