Spotlight: Interview with Journalist Linda Greenhouse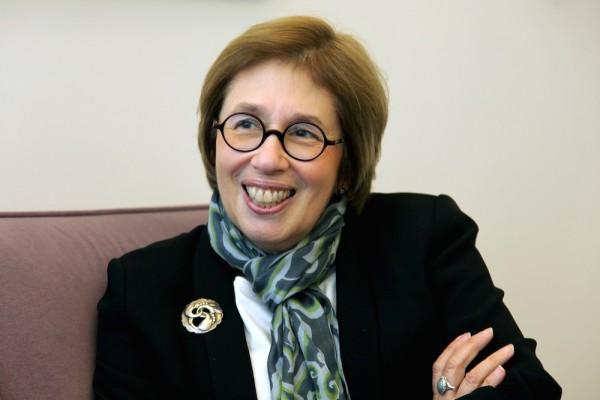 Hang on for a minute...we're trying to find some more stories you might like.
It's shocking to hear women today and women forty years ago recount similar plights for equality, and Linda Greenhouse is no different. Persevering through the era of unpopular female journalism, Greenhouse, known for her Pulitzer-prize winning work for the New York Times, now shares her account of life as a journalist.  
Greenhouse laughs as a 71-year-old rightfully should when asked at what time she knew journalism was her calling. "I was the editor in chief at my high school…However–we're talking 1960's. Very few women were noticeable in the journalism field, or any field of news reporting so I didn't have any role models." With the unpaved road of female journalism that lay ahead but firm love for writing, Greenhouse set out to become part of Harvard's all women college at the time, Radcliffe college. "Study history," Linda recommends for any of those interested in pursuing a journalism career. "I studied political science but I wouldn't advise it…it's highly theoretical. These days, you need a good sense of history–study economics, study statistics. Don't be fooled by people throwing a bunch of numbers at you. Have an interest in public opinion." Yet, having graduated from an Ivy league, Greenhouse doesn't attribute her award-winning writing to her education, but more so the foundation for all her connections. "It gave me exposure…the connections I made then are what I still use to this day."
Unabashed by the disproportionate ratio of men to women, Greenhouse tried out for Harvard's school newspaper, The Crimson. "I went out my freshman year–it was extremely intense. The process lasted several months, you had to meet various standards, and, in those days, you wrote on a typewriter. You had to write a clean page of copy every five minutes–yes one full page in five minutes. I got really good skills and it took a lot of nerve; I was the only woman to go through that as a freshman." But, she prevailed. "I was never at the top," she added, "I was close, though, I was one of the editors by my junior or senior year."
This was ostensibly not enough for her: "I spent the summer there. The college paid The Crimson for covering the summer school. It was a very intense program, but, by the end, I was quite sure that's what I wanted to do." Greenhouse decided to undergo yet another test of her journalistic abilities. She worked as the "Harvard stringer," a position given out strictly to journalists from Harvard's newspaper staff, for a local newspaper, The Boston Herald. It was here where she began work covering local stories, accounts of student life, and at the time of the Vietnam War, the anti-war demonstrators. However, by the end of her work there, the two local papers, the Boston Herald and Boston Globe, would not do so much as give her an interview. "It was discouraging, you know, trying to find work as a journalist then."
By the time she finished Harvard, she landed an impressive internship position in a program under journalist James Reston for the New York Times. "They would take just one kid right out of college. I worked for a year and then, at the end, I was given a chance at working at the Times. He took me, never hiring a woman before and one thing was very clear–it was because of the military draft guys. They couldn't do the work because they would get drafted so I think that opened his mind to 'maybe I should hire her, maybe there's a bright new idea.'" After finishing the internship, she began covering a myriad of local stories at the metropolitan desk in New York. Now having worked there for 40 years in a variety of positions, she stated, "for the most part, I was on the Supreme Court beat. I retired from the Times in 2008 and work as a contract writer now."
I cannot emphasize enough when I say to consider how technology played a role in journalism at this time, and Greenhouse can't, either. "The advent of computers and technology, in general, made my life incredibly easier. I couldn't write about the Supreme Court without the internet." If you haven't watched "The Post" with Meryl Streep and Tom Hanks, this is the point where you purchase tickets. She again laughed when we started discussing the movie, saying "that Xerox machine looked so familiar to me. I thought it was great. I also knew Mrs. Graham so the movie was very personal for me." Working as a journalist without the advancements of our modern day, Greenhouse and all other journalists were stuck with having to make any copies from a Xerox machine and, to add salt to injury, Xerox doesn't copy double-sided. Even more exhausting was the procedure Greenhouse endured for three decades in order to cover the Supreme Court. "There was a press office at the court. I went there pretty much every day. The Times had an office there so all of the documents were available to me, but, if there was a hearing, you had to be there at the court to read all the briefs." Yet, no amount of tedious work would stop Linda Greenhouse from becoming as successful as she is now, having thirteen honorary degrees, the Goldsmith Career Award for Excellence in Journalism, and, of course, a Pulitzer prize under her belt.
Now, taking a break from the accelerated life of a daily journalist, Greenhouse works as the Knight Distinguished Journalist in Residence and Joseph M. Goldstein Lecturer in
Law at Yale Law School. After receiving her own law degree from Yale, she credits her close connections within the Ivy League that got her the job. When asked to list the characteristics she favorites of journalism as opposed to teaching, she states "They are a bit analogous. I always liked to write and being able to master a complex body of material like the Supreme Court and conveying it to interested readers. The students are extraordinary and they bring a lot to the table. It's rewarding to help them learn about the world, and, in a way, they call on similar ways of communication. Greenhouse's latest book, "Just a Journalist: On the Press, Life, and the Spaces Between" is, in her own synopsis, "an autobiographical that discusses the controversies of where journalism has been, where it is going, and where it should be going." She praises the book as, among others, a milestone in her career, "making the transition from daily reporting to longer journalism."