SF Giants head to the playoffs
The San Francisco Giants won their spot in the playoffs after their game against the Dodgers on September 13. Tommy La Stella's single home run and Evan Longoria's three-run home run gave San Francisco a 5-0 lead in the first inning. Mike Yastrzemski and Brandon Belt each hit home runs in the fourth inning, bringing the total to three.
"My favorite player is [Tyler] Rogers, the pitcher," said Giants fan and Spiritual Life teacher at NDB Douglas Requilman. "Yeah, just because of his sidearm, it's his specialty. It's an off-the-cuff pitch, you don't really see a lot."
The Giants' winning run now stands at eight games, and they earned their first postseason ticket since 2016. The team has an MLB-best 94-50 record, ensuring them a spot in the National League Wild Card game at the very least. In the National League West, the San Francisco Giants had a three-game lead over the Los Angeles Dodgers and are trying to win their first division title since 2012.
"
I was surprised because they [The Giants] never usually beat the Dodgers at LA, but they won all three games.
— Douglas Requilman
"I was surprised because they [The Giants] never usually beat the Dodgers at LA, but they won all three games," said Requilman, "And I haven't heard of a nine-game winning streak in a long time so I'm pretty impressed."
"I've been a Giants fan since I would say… like, legitimately a Giants fan since 2010," added Requilman. "They won the World Series, and yes I might sound like a bandwagoner but I've been around cousins, older brothers, or sisters that are Giants fans so naturally, I am a Giants fan. But like legitimately and consciously since 2010."
Oracle Park has been packed this season. When asked if he had been to a game this season Requilman said, "No, not yet. I really want to because the stadium looks so lively"
At Oracle Park on September 19, the Atlanta Braves took on the San Francisco Giants in MLB action. After losing four of their previous five games, the Braves needed a win. The Giants were looking for their 12th win in their previous 15 games. The score was 3-0, Giants, so that gives them an edge for the postseason.
Leave a Comment
About the Contributors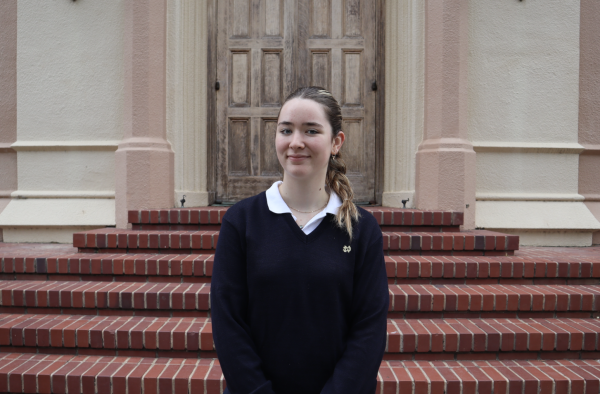 Francesca Arbelaez, Senior Editor
Francesca is a Senior at NDB. This is her third year taking Journalism and she's excited to participate in the Catalyst in the 2023-2024 school year. She...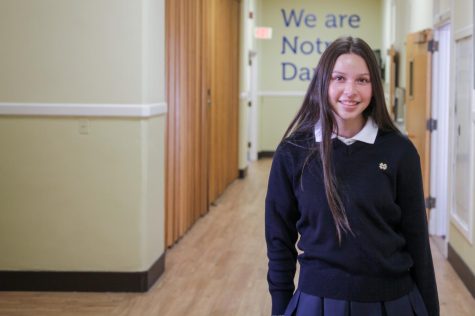 Molly Phan, Editor in Chief
Molly Phan is a senior at NDB and it is her third year with The Catalyst. She was involved in the journalism club her sophomore year and served as the...