Junior Ring Ceremony becomes Senior Honor Ceremony
On April 23, it was announced that this year's Junior Ring Ceremony will be held on Sunday, August 22, and will be renamed the Senior Honor Ceremony for the Class of '22.
The Junior Ring Ceremony is typically held in the fall of NDB students' junior year. Students choose their own rings prior to the event, and the rings are then blessed and presented to them at the ceremony. The ceremony marks the transition from underclassmen to upperclassmen and is meant to celebrate students' accomplishments during their freshman and sophomore years of high school.
"I think that it's a good transition into junior and senior years, but this year with it being during senior year, the importance is reduced," said junior Madeline Whitt.
This year's juniors were originally told to purchase their rings by September 25, 2020, as the event was supposed to be held in the fall. Unfortunately, due to the pandemic, it could not be in person, so the administration chose to postpone the ceremony rather than hold it online.
"We want this to be a special event and have struggled this year to find a way to make it personal, in-person, and safe, given all the safety precautions we must follow," explained Associate Head of School Cathy Lewis in a letter to junior families.
This spring, the junior class voted on several potential dates for the ceremony as well as their preferences on an in-person event compared to online. Most students wanted an in-person ceremony, and the popular date was August 22. This day is the end of the first week of school, or for the Spartans, the first week of senior year.
"I think it's really nice because even though it will be at the beginning of our senior year, they're not disregarding it for our class," said junior Malia Horst. "It's important for our class, and with the pandemic, it will be safer to do it in the fall."
At the ceremony, the rings will be given to each senior along with a personal recognition of the student. After missing out on so much of their junior year, the Spartans are looking forward to this opportunity to come together as a class and start their senior year off right.
About the Writer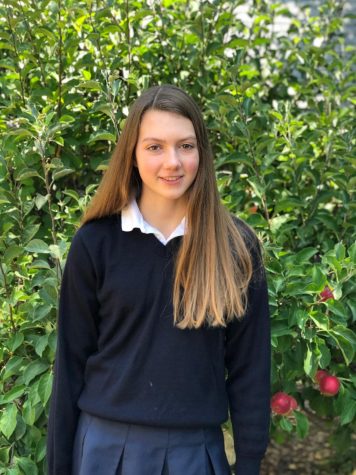 Peyton Daley, Editor-in-Chief
Peyton Daley is a senior and this is her third year as a Catalyst writer. She served as Arts & Life Editor her sophomore year and Managing Editor her...