The story of Ralston Hall
After being at NDB for nearly three years, it was hard for me to miss the looming mansion seated between NDB and Notre Dame De Namur University (NDNU). Ralson Hall is a beautiful piece of architecture but was always a mystery to me until I decided to look a little closer at its history.
Ralston Hall was built in 1868 by William Ralston. To put the building's age in perspective, Filoli, San Mateo's historic mansion, was built in 1917, nearly 50 years later.
William Ralston was a wealthy businessman who made a fortune in San Francisco after founding the Bank of California. Ralston Hall was built as a summer home for him and his family. After he drowned in the San Francisco bay in 1875, his 55,360-square-foot mansion's ownership moved down to his business partner, Senator William Sharon. Over the next decades, the property was passed through many different ownerships and purposes, from private residences to a girls' finishing school.
At last, in 1923, the mansion was bought by the Sisters of Notre Dame de Namur after they moved their college from San Jose to what would later become Belmont. From that point onward, the 80 room mansion served as a residence for the sisters and the heart of the University itself. In 1966, the mansion was recognized as a national historic landmark.
In 2012, the beloved Ralston Hall was declared a seismic hazard and closed to the public. A campaign to save Ralson Hall began. $5 million was needed, but with the help of many generous benefactors, the goal was reached in 2015.
Oddly enough, the building was not opened, and the seismic concerns were not addressed, even with the proper funding.
Years passed and the global pandemic hit. With far fewer students attending, universities around the country were in dire need of funding, NDNU included. For this reason, the renovation project was never executed, and the university used the funds to keep itself running instead of reopening the mansion.
Tied to a university with a very real risk of closing due to a lack of funding, I worry that if NDNU goes under, so will Ralston Hall. This would be a tragedy to both the community as a whole and to the history of our state.
Filoli serves as a model for Ralston Hall. Filoli runs on annual funds and donations from visitors, coupled with money from weddings and daily tours. If Ralston Hall could once again become that beloved community building, it might be able to support itself without being tied to an institution like NDNU.
Ralston Hall is not only a breathtakingly beautiful location but a historically fascinating heart of Belmont. The building that has entertained figures like Ulysses S Grant, Mark Twain, and Leland Stanford remains closed due to seismic concerns and a lack of funding for a small university. It seems almost an insult to the majesty of the building to be shut down for such trivial reasons. A landmark like this should be treated with utmost respect and be a high priority for California to save.
Leave a Comment
About the Contributor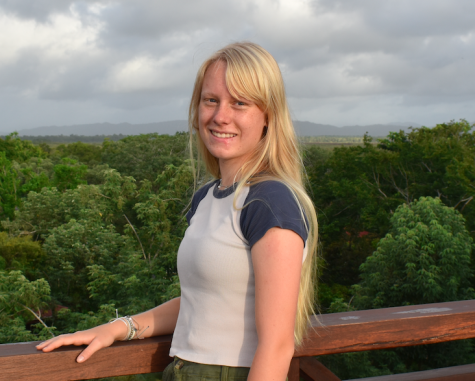 Clair Sapilewski, Managing Editor


Clair Sapilewski is currently the Managing Editor for the NDB Catalyst and this is her second year writing articles. She is looking forward to...