The History of Valentine's Day
Valentine's Day is known as a romantic holiday for lovers to express their affection for one another by exchanging cards, flowers, and gifts. But, the true story and history of Valentine's Day still remain a mystery to this day. However, it is known that this day contains vestiges from both the Christian and ancient Roman traditions.
Valentine's Day originated from the Roman festival of Lupercalia, an ancient festival from February 13th to the 15th that purified the city and released fertility by pairing couples by lottery. However, Pope Gelasius I replaced Lupercalia with St. Valentine's Day at the end of the 5th century. Yet, Valentine's Day was not celebrated as a romantic holiday until about the 14th century (History.com).
According to legends, Valentine's Day was named after a 3rd-century Roman saint, Saint Valentine. St. Valentine defied the orders of Emperor Claudius II to ban young men from marriage because the Emperor believed single men make better soldiers. Valentine defied him by secretly helping young couples to get married. Unfortunately, his actions were discovered, and he was put to death on February 14 in the year 270 AD. St. Valentine's Day was established to commemorate his death.
However, there are also some other accounts that hold that Valentine's Day took the name of a different bishop, St. Valentine of Terni (Britannica).
Valentine's Day is usually celebrated in the United States, the United Kingdom, Canada, France, and Australia, as well as in other countries, including Mexico, Argentina, and South Korea. In Japan, people do something quite different. On February 14th, women buy gifts for men, and men return gifts back on March 14, which is the White Day. In the Philippines, the government would sponsor a gala event on Valentine's Day for many young couples to marry, so it also becomes the most common wedding anniversary.
About the Writer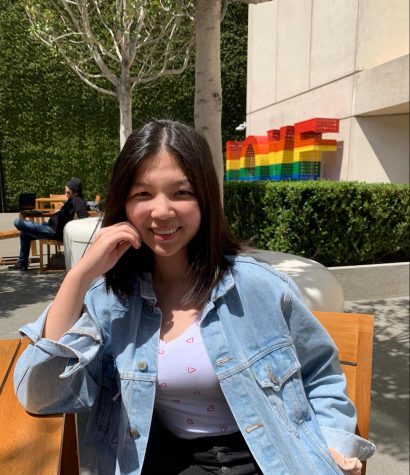 Lynne Pan, Staff Writer
Lynne Pan is a sophomore at Notre Dame, and this is her first year serving as a Staff Writer for The Catalyst. She is excited to write for NDB newspaper.

Lynne...