Valentine's Day at NDB: Celebrating friendships and relationships
Valentine's Day is a commercial holiday that is celebrated by people around the globe everywhere. People in relationships, young and old, spend the day giving special attention to their significant others and treat it like a second anniversary of sorts. Couples usually celebrate by going out to romantic meals, giving each other gifts, and simply just spending time together. 
Believe it or not, Valentine's Day is not just for couples. People who are not in relationships can still take advantage of all the excitement that the "day of love" has to offer! Singles can celebrate by exchanging gifts or going to a movie with friends, eating dinner with their family, or just by enjoying some time alone. 
"Growing up, I viewed [Valentine's Day] as a time for couples to appreciate each other through nice gestures such as chocolates and other gifts. Now, I view it more of a celebration of love, in general: Love for oneself, love for your family, and love for the relationships that bring joy to your life," junior Lucie Nash said.
"I think that Valentine's Day has a positive connotation for me because I look at it as a day of appreciation for how love has affected your life. I think it becomes a negative connotation when people think of it as a 'couples day,' because then many people feel lonely. But, I think the purpose of the day is to acknowledge the love that surrounds you," Nash added. 
Valentine's Day is not the only opportunity that singles get to celebrate themselves. A far less celebrated holiday, but nonetheless just as important, is the day after Valentine's Day, February 15: National Single Awareness Day. 
Single Awareness Day is a day specifically dedicated to single people and reassures them that being single is absolutely nothing to be ashamed of. It is the perfect complement to the (almost) obnoxiously romance-heavy Valentine's Day of the day before. 
While Single Awareness Day is a wonderful day of affirmation for singles, most people do not even know it is a holiday. 
"I did not know about Single Awareness Day until this interview," junior Cailey Murad said.
"But, I think that the concept is cool in that it celebrates those who do not have a valentine and, rather, would like to spend a day celebrating their singleness. I look forward to this day especially since I'll get to celebrate it with my friends," Murad added.
The day is often celebrated by singles treating themselves to dinner, buying themselves chocolate, and spending the day with friends. It is a great opportunity to get away from the often over-bearing romanticism of the previous day.
Even if a person is involved in a romantic relationship, they can still treat themselves on Single Awareness Day. Self-care is incredibly important, and this is a fantastic day to focus on it. 
Are NDB students really taking advantage of the opportunities that both Valentine's Day and Single Awareness Day offer? 
"I'm not doing anything for Valentine's Day, but I am going to celebrate Single Awareness Day," senior Abiya Baqai said. "My family and I are going out to dinner that night. It'll be a great opportunity to celebrate our familial bond."
Valentine's Day and Single Awareness Day are both fun, exciting holidays that bring positive energy to the United States, so they should be celebrated by absolutely everyone! Whether you are single or taken, make sure to take advantage of everything that both of these days have to offer.
About the Writer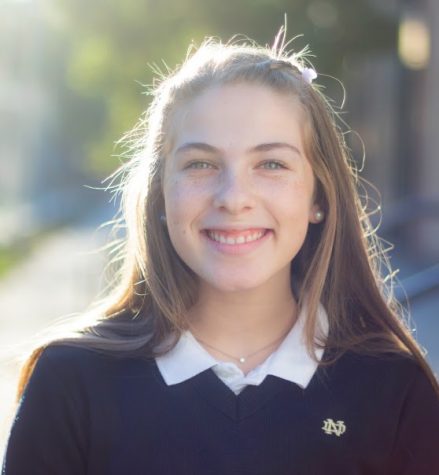 Amelia Kyle, Editor-in-Chief
Amelia has been a member of The Catalyst staff since 2018. She served as the co-editor of the Arts & Life section from 2018-2019, Managing Editor from...