Should proof of vaccination be required to come back to school?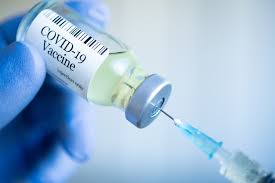 When the stay at home order was first issued in March, no one expected that the COVID-19 pandemic would last for ten months. As 2020 dragged by in quarantine, we all wondered how long it would take to return to some form of "normal." Now, it seems like an end could be in sight, as several potential COVID-19 vaccines become more viable. However, with growing political tension and anti-vaccine movements, the next steps are uncertain.
On November 9, the story broke that a COVID-19 vaccine from the biotech company Pfizer had been proven to be more than 90% effective in early studies. By November 30, California Governor Gavin Newsom announced that Pfizer would be sending 370,000 doses over the next few weeks to go to healthcare workers and high-risk patients in California. The World Health Organization has predicted that a vaccine will be widely distributed around the country by early to mid-2021.
As life post-lockdown becomes more realistic in the near future, it raises questions of what to do now. The COVID-19 pandemic has only increased anti-vaccine movements, with anti-vaxxer social media groups increasing their following by 7-8 million since 2019 (Center for Countering Digital Hate).
People are especially wary about this vaccine being rushed or dangerous, with a poll from Pew this summer showing that around 35% of Americans would not get a free FDA-approved vaccine if it was available.
A COVID-19 vaccine could potentially be controversial due to the current political climate in the U.S., as some continue to confuse politics with public health. Additionally, early testing showed that the Pfizer vaccine had worse side effects than expected. Some involved in the trial reported bad pain near the injection site that lasted three days as well as headaches and fatigue (Fox News). However, this is a small price to pay for a potential solution to a virus that has already claimed the lives of over 250,000 Americans.
NDB already requires several vaccinations. Despite the controversy surrounding it, a COVID-19 vaccine should be added to that list. Just as students will now be required to get tested with the initiation of the hybrid model in January, they should also have to get the vaccine as soon as it becomes available. There should not be anything political or controversial about taking health safety measures for the good of the community. It is unfortunate that it has become so in the country, but that doesn't mean that it has to be an issue in the classroom.
Leave a Comment
About the Contributor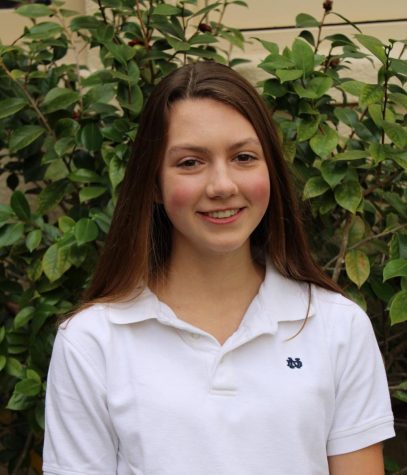 Peyton Daley, Editor in Chief
Peyton Daley is a senior and this is her third year as a Catalyst writer. She served as Arts & Life Editor her sophomore year and Managing Editor her...