Opinion: Should NDB return to campus less than 14 days after the holidays?
After The Catalyst sat down with Dr. Robert Blake, a pharmaceutical specialist, it became apparent that students should seriously consider the dangers of going back to school after the holidays. Due to the nature of COVID-19, it is not wise to allow students back to school before the incubation period has elapsed.
NDB plans to send freshman and sophomore students back to campus on Monday, January 11. This is only 10 days after New Years Day and could be very dangerous because the incubation period for COVID is 14 days. An incubation period is the maximum amount of time between getting infected by the virus and showing symptoms from it. This means that students who come in contact with the virus during New Years celebrations may not know if they are infected when they return to school.
The school has taken extensive precautionary measures to protect students from the coronavirus. This includes signs on the floor and walls directing students through the one-way hallways, new air filtration systems, and socially-distanced student and teacher desk set-ups in classrooms.
NDB has also worked hard to develop a detailed plan for returning to school, which involves multiple cohorts for both underclassmen and upperclassmen. These cohorts divide the student population into two groups: the Blue group and the Gold group. The Blue group will eventually return to school on Mondays and Tuesdays, while the Gold group will go to school on Thursdays and Fridays. This system ensures that no more than 200 students are at school at a time, and also allows for students who are not comfortable with returning to school to remain in online distance learning.
The school has implemented many measures to ensure our safety as students in nearly every way, including following county and state guidelines and receiving approval from the county for its reopening plan. Why not take one more step in that direction and wait to allow students on campus until the full incubation period of 14 days has passed?
According to the CDC, there have been over 15,200 cases and over 170 deaths in San Mateo County in November so far due to COVID-19 . This currently puts the county on the purple tier, the highest level indicating a substantial risk and number of cases. The danger in our country is significant.
This spike in cases after Thanksgiving proves that a large amount of COVID-19 was spread during the Thanksgiving break. The virus has spiked in the past weeks, and now as we head into the holidays, it is expected that things will get even worse.
It is impossible to predict exactly high the risk will be in January, but in order to ensure the safety of NDB's student body, the school should wait until the full 14 days have passed before moving to in-person learning. This would require pushing the reopening plan just 3 days later, a move that would help to guarantee our protection from COVID-19.
Leave a Comment
About the Writer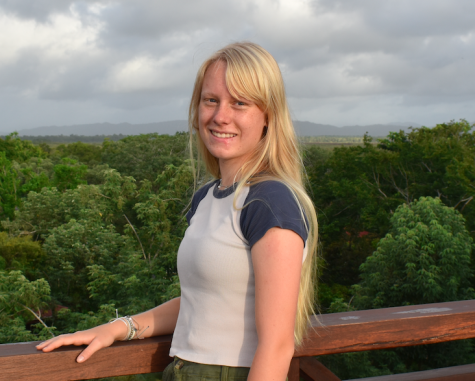 Clair Sapilewski, Managing Editor


Clair Sapilewski is currently the Managing Editor for the NDB Catalyst and this is her second year writing articles. She is looking forward to...