Behind the scenes: ASB prepares for Aquacades
Aquacades is just around the corner since it has been moved up to the night of Friday, March 20 because spring break is a little bit later this year. With this year's theme being Citycades, be prepared to experience a range of very different styles, from the Big Apple of New York City to the City itself of San Francisco as well as the colorful flavor of New Orleans and the southern culture of Nashville. 
To get in the spirit, the four classes have started to get ready! Associate Student Body (ASB) started preparing last November with the hope of making this year's event more unique in comparison to past years. ASB is in charge of organizing and keeping all of the classes in order for the different events, music, and other logistics. 
One of ABS's biggest responsibilities, both figuratively and literally, is the backdrop that hangs from the roof down the wall of the small gym on both parent and student night. This 19 x 22 foot canvas is massive, almost the same size as a classroom wall, and requires a lot of gridding, sketching, and painting. This process took a good amount of brainstorming, and ASB Athletic Director Avery Stump designed the final product. 
"The ASB backdrop is the biggest canvas I have ever seen. It is a massive tarp-like thing that is virtually impossible to sketch anything on. However, I suppose no challenge is too great to try and accomplish," Stump said. 
Not only is the backdrop a necessity, but also ASB's seven-minute-long closing routine. They get to choose their music before all of the classes do for their performances because they need to do a routine long enough for the alumnae judges to cast their votes and send in the results. The routine is then choreographed and practiced while using a bunch of props. For example, past years have integrated inflatable swans and graduation caps. Each little skit from specific genres are constantly edited to make it more clear and to integrate fun dance moves.
Although it is time consuming and a lot of work, "Aquacades is everyone's favorite time of year, but there is so much work that goes into planning it. We are planning big stuff for the Aquacades rally and night, so get ready," ASB Spirit Director Angela Marie Fairman said.

About the Writer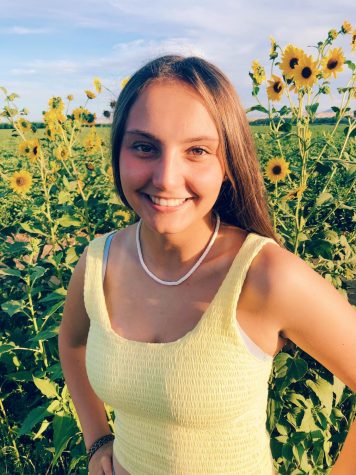 Annalee Wolfe, Staff Writer
Annalee Wolfe is a senior at Notre Dame and currently serving as ASB president. She is a first-year staff writer for the Catalyst. She will be attending...