Camp Fire impacts Bay Area air quality
Fires blazed throughout Northern and Southern California starting November 8 with the Butte County fire now being the deadliest fire in California history. The 153,000-acre Camp Fire has destroyed over 18,000 structures, left 88 dead and, at one point, over 1,000 people listed as missing. To the south was the Woolsey Fire that scorched throughout the Malibu area, decimating 97,000 acres, leaving three dead and 1,600 structures in ruins.
The current state of California mirrors a striking image to the Napa fires in October of 2017 and the more recent Carr and Mendocino Complex fires that occurred this past summer. With the increasing frequency of such devastations, the tragic results of the fires are becoming a fate not foreign to California residents and the second-hand-impacted Bay Area.
At one point, the Bay Area's ranging air quality index was upwards of 300, equivalent to hazardous as listed on the Bay Area Air Quality Management District website, making it the worst air quality in the world.
Several NDB alumnae, now college students located in California, including Annaliese Divney ('17), returned home due to classes being canceled. "Yes, the air quality was hazardous," says senior Caroline Divney, sister of Annaliese, "and she has been out since the 13th. She came home Sunday [November 19] because classes were canceled…the AQI [Air Quality Index] was over 300 in Davis."
The Archdiocese of San Francisco canceled school on Friday, November 16, stating, "Due to the dangerous air quality and widespread school closures in Marin, San Francisco, and San Mateo Counties, ALL Archdiocesan schools located in Marin, San Francisco, and San Mateo Counties will be closed tomorrow, Friday, November 16, 2018."
Associate Head of School Carolyn Hutchins issued a statement reiterating the cancellation, reminding all to stay indoors. Although many were hesitant due to the due to the consistently unhealthy air quality, school was resumed the following Monday, November 19.
Staying indoors was at times not enough to protect Bay Area residents from the poor air quality. The high demand of N95 masks, designed to filter out 95% of unhealthy air particles, forced several Bay Area stores, including Home Depot, Walgreens, and CVS to go out of stock. Air purifiers similarly sold out, some being sold for upwards of $300.
President Trump made a visit to the Camp Fire, making the controversial statement that America should follow suit of Finland by raking our forest floors, resulting in the prevention of wildfires. The president stood alongside current California Governor, Jerry Brown, and Governor-elect Gavin Newsom.
Following the first day back from the fire cancellation, ASB sent a schoolwide email stating, "To show our love and support for the victims of the fires and the firefighters, we are selling wristbands for $5, but we are accepting other donations. Anything helps. Purchasing a wristband allows you to wear free dress during finals. (even sweats of your choice)." Wristbands were sold that Monday during lunch and again on Wednesday.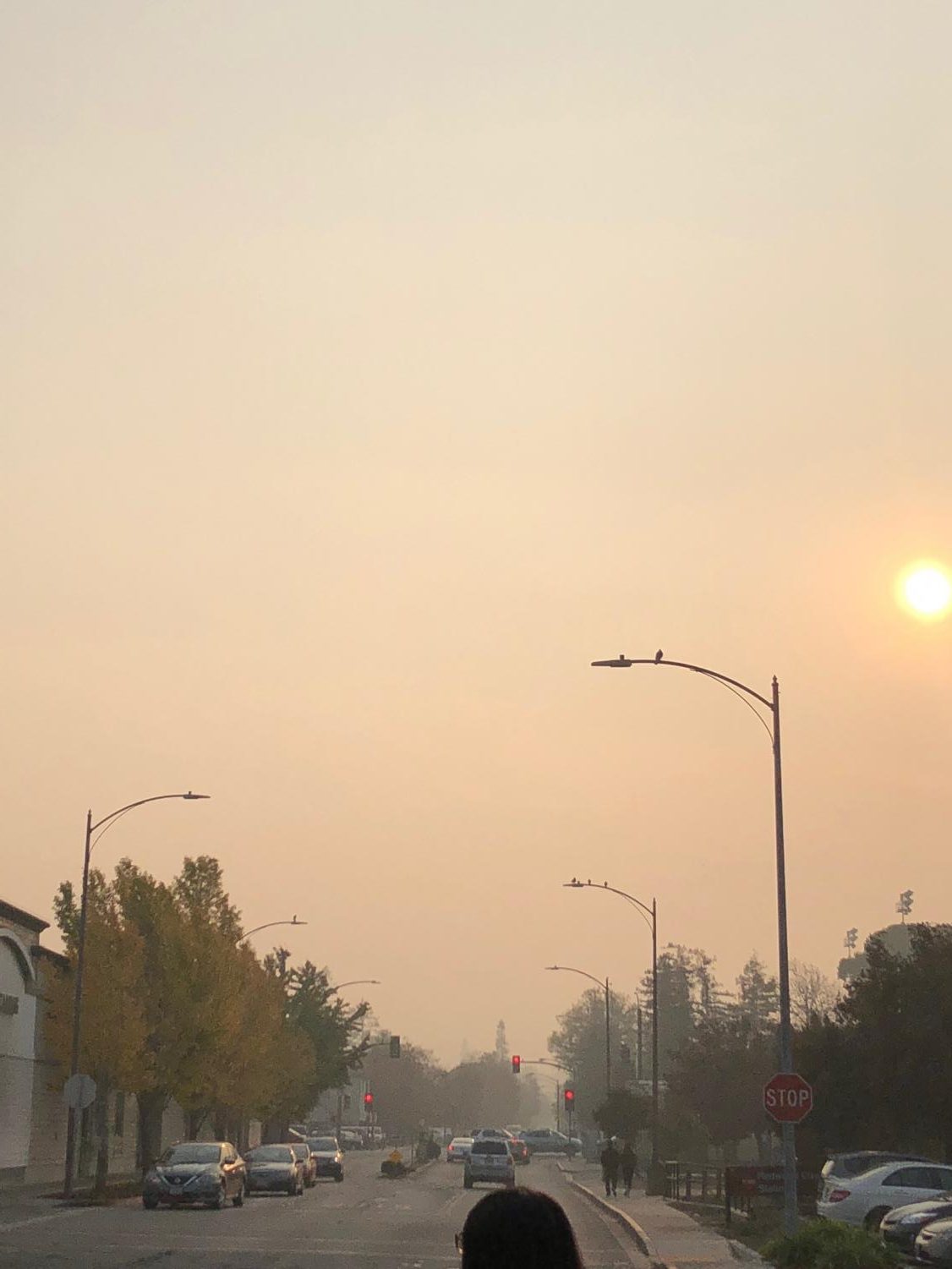 About the Writer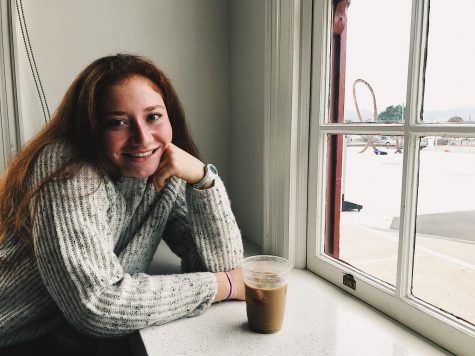 Michelle Kleytman, Managing Editor
Michelle Kleytman is a current senior and member of the Titan class of 2019. Working as Managing Editor, Michelle oversees the newspaper's publishing operations,...