Tiger Studios: Video production class gets a revamp with new teacher Joel McDonell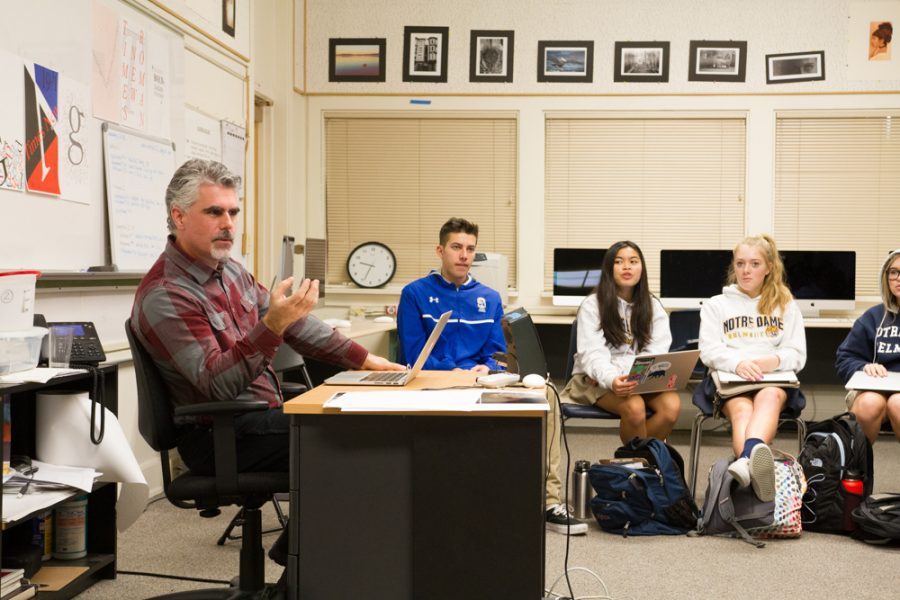 Tiger Studios: Video production class gets a revamp with new teacher Joel McDonell
Hang on for a minute...we're trying to find some more stories you might like.
New teacher Joel McDonell is making changes to NDB's video production course and Tiger TV program, starting with the name change to Tiger Studios.
"It's confining," he replied when asked about the program's former name. "We're not doing [Tiger TV] this term."
But, fear not, since the change is not just cosmetic and ups the ante for all of the students in the A-day tri-school class.
He explains, "What I'm trying to do this term, as professional as it can be, is working on creating short films with students."
The new class curriculum will deal with everything "from pitch to delivery, going through the entire process as you would as a professional filmmaker — basically a professional-level program."
He added that the second half of the semester will focus on post-production, dealing with the process of reshoots and furthermore showing a deeper insight to the ups and downs of making movies and TV shows.
McDonell has accomplished quite a lot in his career prior to joining the NDB community as its newest addition to the faculty.
Claiming narrative filmmaking is his forte, he received his undergraduate degree from Sacramento State in communications media with an emphasis in single camera media, and later on completed his graduate studies at the American Film Institute.
He commented, "AFI taught me how to take and give constructive criticism.
When asked how his education has impacted his work and teaching style, he explained, "I learned that the biggest thing is how to tell a story — What's the piece of information being learned from it? Not the physical thing going on…You can come up with the small things, but the question is 'Can you move [the audience]? Can you make them laugh? Can you make them cry?'"
He has a piece of advice for aspiring filmmakers.  He said, "I didn't let the confines of a program keep me from achieving what I wanted to do. Students sometimes get frustrated with a line of thinking that class is the only place you're gonna learn… Nothing is stopping you from going elsewhere to learn."
Teaching has not hindered McDonell's passion for creating his own work. Talking about what it was like working with NDB Director of Communications and Marketing, George Retelas, on a documentary, his eyes quickly lit up and he began talking about one of his own projects.
McDonell explained, "It's called 'Teaching Manzanar.' Manzanar was one of the Japanese internment camps in America during World War II. My great-aunt was a teacher at one of those camps. She's kind of the subject of it all; she talked a little about what it's like being a teacher there. I also interviewed people who grew up in those camps who are now seventy, eighty years old."
About the Writer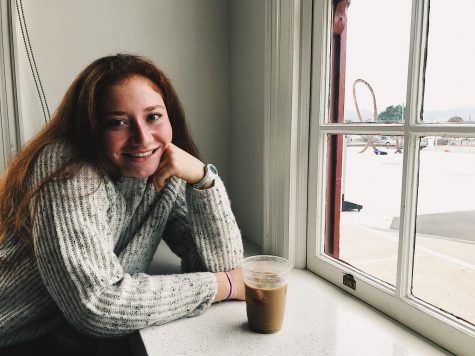 Michelle Kleytman, Managing Editor
Michelle Kleytman is a current senior and member of the Titan class of 2019. Working as Managing Editor, Michelle oversees the newspaper's publishing operations,...