Health & Wellness launches N.D.B. Week
N.D.B. stands for Nobility, Deserving and Blessed
Hang on for a minute...we're trying to find some more stories you might like.
N.D.B. Week — which stands for Nobility, Deserving, and Blessed — took place this week, starting Monday, October 23 and ending on Friday, October 27. It was organized by the Health and Wellness Board in response to suicide prevention events and to create an awareness of positive mental health.
Each day had its theme: Miniscule Monday, Compliment Tuesday, Go Out Of Your Way Wednesday, Teacher Thursday, and Faithful Friend Friday.
Some days had its own activity, including a guest speaker on Monday and "puppy therapy" on Friday.
During an afternoon assembly, motivational speaker Tyler Durman spoke with the student body about the the meaning of the word "ohana" or family.
Sophomore Deanna Omron states, "I think it's nice that [Tyler] talked about how our school is our extended family. We can go to just about any of the faculty and staff and just have an open conversation."
Director of Student Leadership Denise Uhl said that the Health and Wellness Board wanted to create a sense of belonging in their effort to address mental health issues in the student body.
She said, "People who think about bad thoughts and dark places, they don't need to go there if they feel like they belong."
About the Writer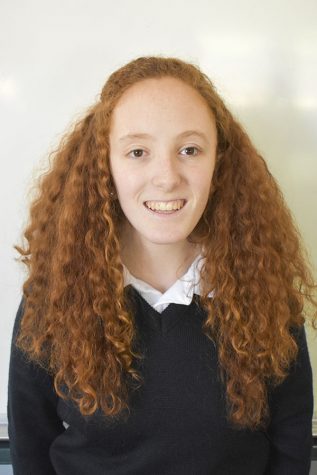 Kaitlin McCarthy, Assistant Arts and Life Editor
Kaitlin is so excited to return to The Catalyst for her sophomore year! She hopes to pursue journalism and writing in college and beyond. In her free time,...