The loss of a smile
A smile is the most recognizable facial expression. It is the first thing most people notice about you. A smile can brighten a day and leave a lasting impression.
I remember being a young girl at the park with my brothers. Whenever I would see another girl roughly my age, I would run up to her and introduce myself, something that always came with a smile. The other girl's smile would be an affirmation of her desire to be friends with me. This non-verbal communication begins so young but is so definable, readable, and identifiable. A smile serves as a welcome in many cases. Our smiles reveal our emotions.
Imagine a world without a smile. That is what happened once COVID-19 began, which forced us all to mask one of our most identifying and satisfying facial expressions behind a mask, bandana, or gator. The world just is not as friendly with everyone's smile masked.
While they have reduced the transmission of COVID-19, face masks have halted the nonverbal cheer that a smile can bring. They have affected how we interact with others on a daily basis. With face masks covering our smiles, it is difficult to meet new people. The mask hides the smile, but also many other definable features such as a chin, lips, teeth, and jawline.
I remember beginning my days at Notre Dame and having to meander a new campus with only the eyes of my teachers and peers showing. I remember hoping to recognize another friend or acquaintance whose face was covered by a mask. It is tough to figure out who is who. I have now learned to recognize people by their hair, eyes, and height.
Having our smiles covered can make it challenging to read other people. It can often be difficult to keep a conversation going when you cannot understand the other person because you cannot rely on lip-reading. Facial expressions and body language are a big factor in getting to know someone.
While I am a firm believer in following health and safety guidelines to keep safe, I look forward to the day when we can unmask our unseen smiles.
About the Contributors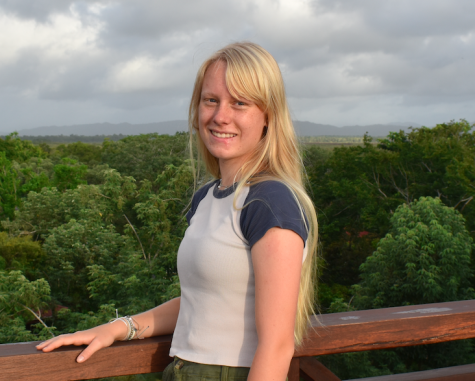 Clair Sapilewski, Managing Editor


Clair Sapilewski is currently the Managing Editor for the NDB Catalyst and this is her second year writing articles. She is looking forward to...