Teachers and students get COVID-19 vaccines
With hopes of the end of the pandemic coming soon, many members of the NDB community have been fortunate enough to get their turn at a COVID-19 vaccine. The Catalyst talked with some teachers and students who have had their vaccines.
Overall, the most difficult part of the vaccination process was booking the physical appointment. Whether it was appointment availability or vaccine distribution.
"Getting the first appointment was the hardest part. Every time I went online, the appointments would already be filled up but at some point either more doses became available or some people canceled their appointments because all of a sudden there happened to be availability for a same-day appointment," shared science teacher Dr. Isabelle Haithcox on her struggles to get an appointment for her shot. She was not the only teacher who had difficulty solidifying their appointment.
"It was a challenge to get my first appointment. The vaccines became available to teachers at the end of February, but it took a couple weeks to get that first appointment. Once the appointment was made, however, the process was easy," stated history teacher Matthew Hankins on how booking an appointment took longer than eligibility.
A majority of those interviewed received their vaccine at the Oakland Coliseum vaccination site, reporting the process to be relatively quick.
"It was a fast process where you drive up and they give you the shot. You then wait 15 minutes and are cleared to go," explained spiritual life teacher Ynez Manalo on her vaccination process.
Going to Oakland is not the only option for getting vaccinated though. Hankins was able to get his shot at a local hospital, and senior Emily Fletcher was able to get her shot at her family's restaurant.
"My vaccination process was really easy as it was done by a mobile company that goes around to companies, such as restaurants, and vaccinates the whole crew on the same day. It was a pretty quick process as I just had to show my ID, get the shot, then wait 15 minutes to see if I had any reaction," explained Fletcher on a different way she was able to get vaccinated.
After the shot, aside from some muscle soreness and fatigue, no sources reported major side effects regardless of if they received the Moderna or Pfizer vaccine.
Two weeks after the second dose of the vaccine, an individual is considered to be fully vaccinated. This provides them more protection against COVID-19 and a better sense of viral security.
"After the two weeks, I will be able to visit my grandpa who got extremely sick during covid. I'm super excited because I miss him a lot and can't wait to hang out with him," shares senior Ashlin O'Riordan on her plans once she becomes fully vaccinated.
When asked what they would tell someone who was wondering if they should get the vaccine, the answer was a unanimous yes in hopes to return the world as close to normal as soon as possible.
"I would 100% recommend the vaccine to anyone that is comfortable, any step closer to immunity, quarantine ending, seeing family again and life going back to normal is a step towards the right direction! I can only share from my experience but I have only good things to say about it. While getting the vaccine does not mean you can't still get covid I do feel safer knowing that my chances are a lot slimmer, and knowing that everyone around me is getting it too would ease the uncertainty of things opening back up again," shares senior Mallery Barnes on what she would tell someone interested in getting the vaccine.
Tigers, when it comes to your turn to get your vaccine, go to myturn.ca.gov to help stop the spread of COVID-19 and build immunity across our campus!
View Comments (1)
About the Contributor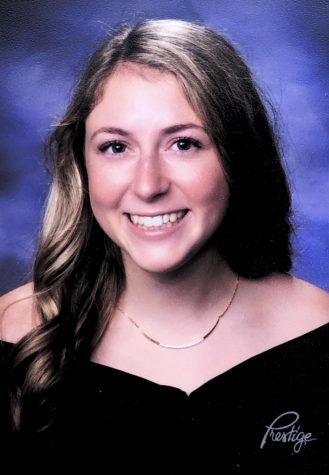 Paige Clarke, News Editor
Paige Clarke is a Senior at Notre Dame Belmont and is in her second year as a Catalyst writer. As a Junior, Paige was the Sports Editor. Paige is a student-athlete...