Online distance learning to continue through the end of the first semester
NDB will continue with online distance learning until the beginning of the second semester in January 2021.
Although San Mateo County has entered into the Red tier of Governor Newsom's Blueprint for a Safer Economy, the San Mateo County Office of Education (SMCOE) has not yet provided schools with specific requirements for reopening, but will reportedly be releasing a plan listing these requirements soon.
"We expect that this whole process – from the County developing its requirements, to their publication, to a school adjusting its existing reopening plans to meet the process specifications, and then the review of the school's revised reopening plan by both the SMCOE and San Mateo County of Health – will take several weeks and possibly longer," said NDB Head of School Maryann Osmond in an email sent to students and parents on Monday. "Given the fact that we have yet to receive the process by which the County will allow us to reopen, as well as the steps for the County Office of Education and County Health reviews, we expect that this timeframe will push us close to the holidays."
Osmond also said that NDB students and teachers will return to campus in a thoroughly-developed hybrid model, and that any student who does not feel comfortable returning to campus may continue online distance learning for the entirety of the second semester as well.
"Throughout this process, we will remain in consultation with the County, the Archdiocese, our faculty and staff – as well as you, our families – as we continue to plan wisely for the safe return to the NDB Hybrid Model on campus in the second semester," said Osmond. "Thank you for your support as we make this journey together."
The NDB administration and ASB council are also actively working to provide virtual social activities for the student body while they cannot return to campus.
"[ASB] has been working on virtual spirit events that will happen in October," said ASB President Olivia Pera. "Things like dress up events would probably be more fun if they were in person, but we may have to do something like having students take pictures of themselves [in their costumes] and post them to Schoology so it's all virtual."
To kick off the school year, ASB has already hosted Wednesday activities like Bob Ross painting tutorials and games of Pictionary. Dean of Student Life and Leadership Rachel Shanley has provided students with weekly activities like yoga, baking, movie nights, and meditation.
Pera also shared some words of encouragement for the NDB student body. "It's okay to not be okay with all of this. But, try to make the most of this year because it is not a throwaway year. While you are limited in many ways, you can still get involved and connect with other people through virtual events and things like that. just keep going. Just keep trudging through. Go Tigers, keep that spirit, and I can't wait to see everyone back at school."
Leave a Comment
About the Writer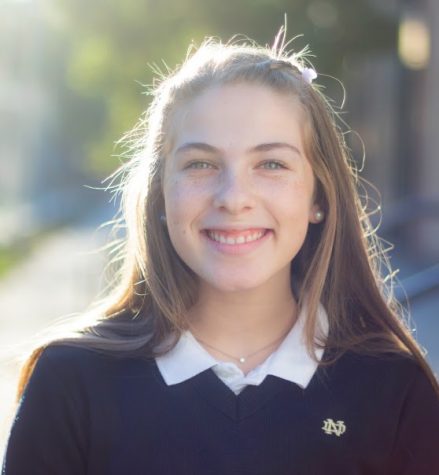 Amelia Kyle, Editor-in-Chief
Amelia has been a member of The Catalyst staff since 2018. She served as the co-editor of the Arts & Life section from 2018-2019, Managing Editor from...