Road to nationals: Cheer and pom receive bids
Since May, the spirit squad has been working hard to build the necessary skills for the year. Consisting of the varsity and JV cheer teams and the varsity pom team, the squad formed their competition teams in August and continued to focus on growing their competitive skills.
Lots of hard work and "full outs" were applied to practices to ensure the competitive nature of each team.
"We practiced really hard and we all work as a team and we made sure that we were all hitting and doing everything to help each other out," freshman and junior varsity cheer team member Hailey  Hobson said.
Heading into the season, both the varsity cheer and pom teams went up from the novice division to the intermediate division, increasing the required skills and competition.
On November 9, the squad competed in their first regional competition of the season at Merrill West High School in Tracy, and all teams were able to secure bids to nationals in February 2020 in Anaheim.
"I felt nervous knowing it was my first year on varsity and, overall, us moving up a division," junior and varsity cheer team member Mabrey Cliff said.
Even though there were nerves from all teams, this did not affect the performances of the athletes. Both cheer teams went home with a first place plaque, and pom received second place.
Everyone was very excited and cheered on the other members of the spirit squad who competed.
The following weekend on November 16, the competition teams embarked on another competition at Vista del Lago High School in Folsom. For the second week in a row, all three teams secured nationals bids, and each team placed first in their division.
"Winning on Saturday felt really good and I was super proud of what my team accomplished," junior and varsity pom team member Isabella Alanjian said.
"We moved up to a more challenging division this year and didn't know what to expect. Winning gave us the confidence to know that we can compete in the new division," she added.
The spirit squad is looking forward to their upcoming competitions and nationals and hopes to hang another banner in the Moore Pavillion this year.
About the Writer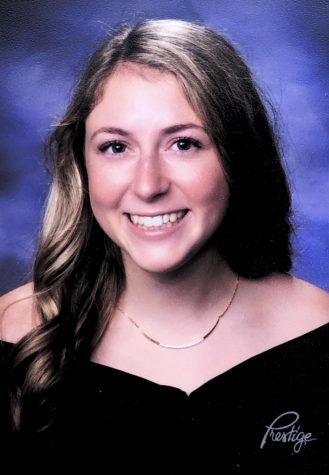 Paige Clarke, News Editor
Paige Clarke is a Senior at Notre Dame Belmont and is in her second year as a Catalyst writer. As a Junior, Paige was the Sports Editor. Paige is a student-athlete...