Welcome Wildcats!
Frosh gets their head in the game with the Spartans, Knights and Gators
One hundred and nineteen new faces joined the NDB community at the start of the school year. In the past few weeks, the incoming Class of 2023 got their class color (red), voted for their mascot (Wildcats), class council and homeroom presidents, and got a taste of NDB's spirited traditions.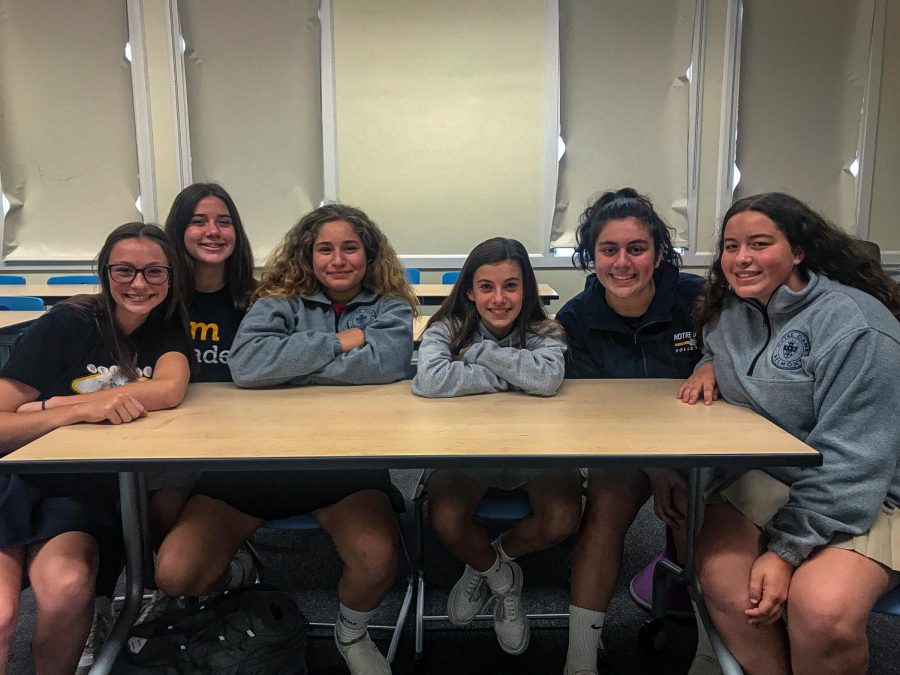 On September 10, the Wildcats voted to elect its first class council. President Kassandra Hickson, Vice-President Amelia Ailanjian, Secretary/Treasurer Abbi Edelhart, Activities Director Sophia Rask, Athletics Director Abbey Earnshaw, Spirit Commissioner Jules Evans and Historian Bridget Sennett will lead them throughout their first year at NDB.
When asked what her goals as class president are for the year, Hickson said, "My goal is to make sure that all the freshmen are involved in the school in some way. I want everyone to feel like their opinions are valued and that they are important."
Class Vice-President Ailanjian added, "Some goals I have for the year is to make all of the activities that the freshman class participates in lots of fun and done in a civil way."
The Wildcats began their journey back in mid-August, participating in a variety of events that included Frosh Field Day and the Frosh Dance.
The field day was organized and coordinated by the Junior Class Council and Link Crew.
This was the first annual field day event designed for this and future incoming freshman classes where the juniors, their sister class, would lead them in games, ice breakers, and other activities with the hope of starting class bonding at the very beginning of their journey.
Freshman Class Coordinator Jonathan Tomczak commented on his experience in helping to plan this event. He said, "We did 20 separate individual activities across the school. And so we spent a couple months developing it, Junior student council and myself."
He continued, "It was good. There are a lot of challenges and figuring out what to do, how to do it, where to get supplies and everything, but it was a good experience."
Junior Class President Olivia Pera said, "I think that overall it went very well! It gave the incoming students a chance to interact with their sister class, who were running the games, and more importantly connect with their fellow classmates."
To end a week of welcome back festivities, freshmen from NDB and Mercy HS along with freshmen and sophomores from Junipero Serra HS were invited to the Freshman Dance, a Hollywood-themed event.
This was a time for the Tri-School underclassmen to meet new friends and bond.
The ASB officers were excited to host the dance. ASB Vice President, Madison St. Geme, said, "I thought that it was really fun and the freshman had a really good time. The decorations turned out really good and we even got to incorporate the red theme into the day."
The Wildcats have a journey ahead of them, but they have their strong student council leaders and class coordinator that will show them the ropes and give them a sturdy foundation for their next four years.
About the Contributors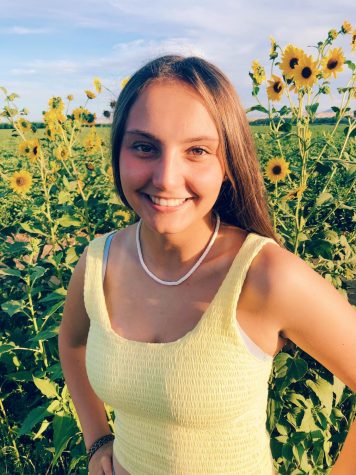 Annalee Wolfe, Staff Writer
Annalee Wolfe is a senior at Notre Dame and currently serving as ASB president. She is a first-year staff writer for the Catalyst. She will be attending...
Natalie Beier, Photo Editor
Natalie Beier is a senior at Notre Dame High School. She is hoping to major in photography and minor in French while in college.  Also, she enjoys traveling...