Letter from the Editor in Chief
I joined the NDB Journalism class my junior year because I loved to write and wanted to explore a style of writing that was different from the typical essays we write in English class. However, I quickly came to appreciate the role of the student newspaper in our community and could not be more excited to serve as Editor in Chief of The Catalyst this year.
Through the dozens of articles that I have written for The Catalyst so far, I have learned so much about the history and mission of NDB. I love to be social and engage with the people around me, so I have enjoyed being able to interact with students, teachers, staff members and administrators when reporting on school events.
Last year as Opinion Editor, I was given the opportunity to write about issues in our community that I felt passionate about. My first articles covered smaller school issues such as uniform policies and sister class bonding, but as the year went on, I began to explore larger world issues through editorials regarding student mental health and masking during the pandemic. I am incredibly thankful for the platform that The Catalyst has given me to use my voice and advocate for the rest of the student body.
My experience on The Catalyst editorial staff last year has taught me to appreciate all of the time and effort that goes into producing the newspaper as well as the importance of teamwork. I have been able to work collaboratively with editors, staff writers and members of the Journalism Club, but have learned the most from our former Editor in Chief Peyton Daley and Managing Editor Clair Sapilewski. I am thankful for all that they have taught me about leadership and feel well-prepared to manage The Catalyst this year.
I am fortunate to have such a hard-working staff by my side. Our print, online and social media platforms would not be possible without each editor, writer and photographer. I am especially looking forward to having Mia Muzzi as Managing Editor; I know that her creativity and determination will be essential to produce our print issues this year. I would like to also acknowledge our advisor, Mr. Rojas, for prioritizing the student voice, allowing us to have such a presence in the NDB community.
Finally, I would like to thank our readers, as our work would not be possible without your support. I am grateful for the opportunity to serve as Editor in Chief this year, and I promise to dedicate all of the time and energy that the role will take.
Leave a Comment
About the Contributors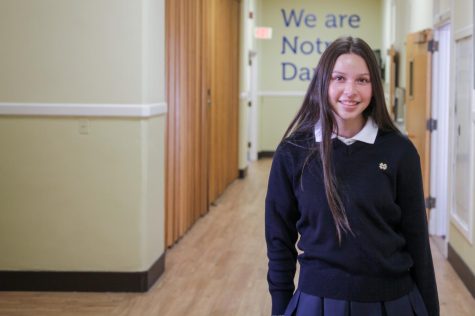 Molly Phan, Editor in Chief
Molly Phan is a senior at NDB and it is her third year with The Catalyst. She was involved in the journalism club her sophomore year and served as the...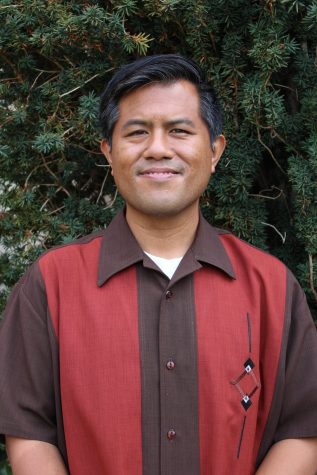 Robert Rojas, Adviser
Mr. Robert Rojas teaches English II Honors, English III, and Journalism I-III and advises the school newspaper, "The Catalyst."  He also serves as the...