Letter from the Editor in Chief: Peyton Daley says farewell to The Catalyst
After three years, 17 issues and 74 stories, my time on The Catalyst's staff is finally up. Of all the goodbyes that I have to say as I end high school, this is definitely one of the most difficult.
I think all seniors would agree with me that whoever said junior year is the hardest was lying. The past ten months have been extremely busy between college applications, AP classes, sports and other activities, but I was still happy to take on the work that my role as Editor in Chief entailed. Journalism has become such a significant part of my life, and while I am looking forward to graduating, I am sad to leave behind The Catalyst.
This newspaper has provided me with both an avenue to learn more about NDB by reporting on a variety of events and a platform to express my perspective. My involvement in journalism throughout high school has given me a greater appreciation for the power of media, which I will take with me into the next four years. I am excited to attend Stanford University, where I am planning on studying earth systems and communications and hopefully writing for the Stanford Daily.
I would like to take this opportunity to thank our staff for all of their hard work. Although the process was not always stress-free, I am proud of us for producing amazing issues this year. I will miss all of our class discussions, off-topic though they were.
In particular, I am so grateful to Clair Sapilewski for being the best Managing Editor and friend that I could have asked for. Working together this year has been an incredible experience and your positive energy has kept us all motivated.
Thank you so much to Robert Rojas, our advisor, for teaching me all about journalism (and Star Wars). I appreciate the opportunities you have given me to lead The Catalyst and the effort that you put into the journalism program at NDB.
I am also very thankful for the guidance of my sister Parker Daley and Amelia Kyle, who led The Catalyst before me. Both of you played instrumental roles in my growth as a writer and editor and set great examples of how to run this newspaper.
I am so excited to be passing the torch on to Molly Phan. I know that you will do a wonderful job as Editor in Chief, and I can't wait to follow your work next year.
Lastly, thank you to all of our dedicated readers who have supported us over the past ten months. From ever-changing masking guidelines to a new Head of School to the return of Aquacades, this has certainly been an eventful school year, and we have done our best to chronicle all of it. I hope that you have enjoyed Volume 8 of The Catalyst!
Leave a Comment
About the Contributor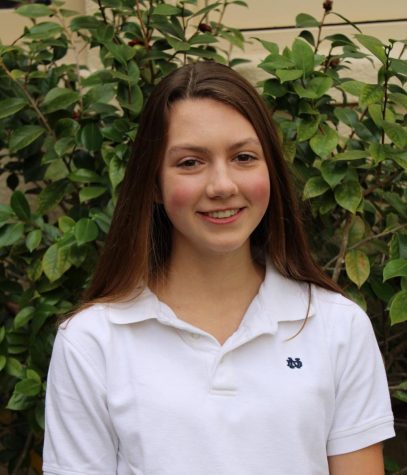 Peyton Daley, Editor in Chief
Peyton Daley is a senior and this is her third year as a Catalyst writer. She served as Arts & Life Editor her sophomore year and Managing Editor her...