Zoom option for students with COVID
NDB has been back in person for over a year now, but COVID is always still a concern. Just one infection can have students home for days, cutting them off from their ongoing classes. With nothing to rely on except the assignments posted on Schoology, students are falling behind on days if not weeks of work. Especially so close to finals and AP exams, not having an online option for these students can be detrimental to their preparedness for this stressful time.
It is possible that due to masks not being required on campus, over 30 cases have been reported in just a week. That means over 30 students have missed out on crucial information that a hybrid learning style could fix. Girls could still engage in the classroom, just like last year, with the virtual learning option, without falling behind the rest of their classmates. High-risk individuals or those who live in a high-risk family can also learn stress-free and in a safe setting using the virtual alternative while this surge continues. Those who are healthy will be able to continue attending school and would do so as usual, with the added benefit of being able to possibly drastically reduce the number of cases. COVID has already caused students to lose much too much, they can no longer afford to miss class., notably because there is a safe choice for everyone.
It is understandable that some teachers might push back on this idea. There is an extra step for them when lecturing or going over a new topic. Having everyone in-person has made it much easier for the faculty to teach and keep their class engaged. However, these students deserve to have the opportunity to learn even while at home.
With only a month left in the school year, there is no need to add extra pressure if a student happens to contract COVID. Keeping a Zoom room open could be a simple adjustment so anyone can join and just listen in, as opposed to trying to figure it out on their own. Also having a schedule to sign up for Zoom meetings during collaboration could relieve some stress for absent students.
Leave a Comment
About the Contributor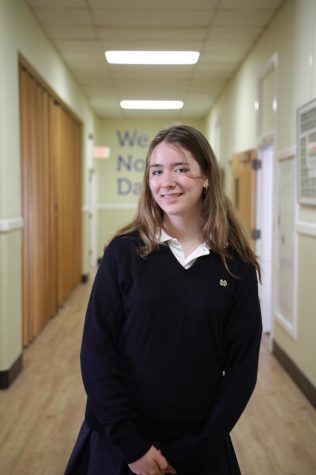 Francesca Arbelaez, Arts & Life Editor
Francesca is a Junior at NDB. This is her second year taking Journalism and she's excited to participate in the Catalyst in the 2022-2023 school year....