A junior's point of view: Looking ahead to senior year
As a member of the Class of 2023, the past three years of high school have been quite the rollercoaster. Some might say that, due to the pandemic, we have yet to experience a year at NDB to its full potential. But, as we approach the final weeks of our junior year, we are hopeful and excited for everything that a normal senior year has in store for us.
Becoming a senior ultimately comes with a lot of responsibility that is seemingly both stressful and exciting. Not only will we begin the daunting college application process in the fall, but we will have to uphold our grades and meet graduation requirements, such as community service hours. We will also take on the role of leading the school as the oldest students on campus and setting an example for the grades below us, especially the incoming class.
As the Class of 2022 led rallies, participated in events, like the Senior Splash, and held privileges like being excused from Collaboration, us juniors endured our difficult classes, SATs and ACTs and the looming concern of what will go on our college resumes. As the year comes to a close and we enter the summer going into our senior year, we are excited that it is finally our turn to rise to the top of NDB.
Despite the privileges, we also know that senior year will come with a whole new set of challenges. The thought of college acceptances, rejections and decisions are already anxiety inducing. I am, however, confident that we Wildcats will power through our senior year together, and I am beyond excited to see the amazing places that we will all end up in a year from now.
Like many of the other previous classes, the Class of 2023 has had a non-traditional high school experience, and I am looking forward to being able to celebrate all that we have overcome with an outstanding final year at NDB.
Leave a Comment
About the Contributor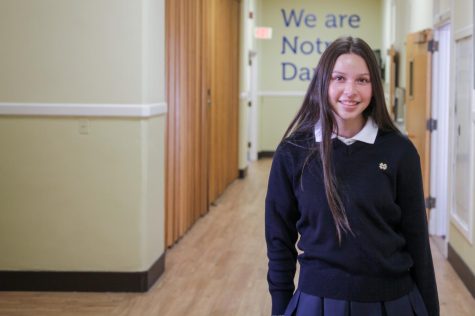 Molly Phan, Editor in Chief
Molly Phan is a senior at NDB and it is her third year with The Catalyst. She was involved in the journalism club her sophomore year and served as the...