Seniors celebrate Signing Day
NDB hosted Senior Signing Day to celebrate senior athletes who are going to continue their athletic careers in college.
Every year, a few seniors decide to pursue sports through college. It is a monumental decision, to continue their athletics alongside academics.
This year, three seniors were hosted at Signing Day. Taleah Mendoza, who will play soccer at Holy Names University, Catherine McGuire, who will play soccer at CSU Chico and Sage Saperstein, who will row crew at the University of Southern California.
The function took place during lunch in the Moore Pavillion. Mendoza, McGuire and Saperstein were joined by their family and the NDB community. Athletic director Jason Levine gave a short speech about each girl's athletic journey during high school and the commitment and drive they have. They then signed a National Letter of Intent, which officially ended the recruitment process, a formality that they took with pride.
Saperstein commented that to her, Signing Day was a way to celebrate her accomplishments.
"[Signing Day] was just a really fun time to celebrate me," said Saperstein. "The truth is, I've worked really hard on this for two-something years and it's nice to see the results of that."
Saperstein has rowed competitively for four years, a much shorter time period than other student-athletes.
"I went to a rowing camp, like a recreational camp, over the summer [before freshman year] and it was really fun so I wanted to try and ease into it," Saperstein laughed. "I just found a team and you know, got into it."
One of the other athletes, Catherine McGuire has decided to play soccer in college.
"I've played soccer for fourteen years," McGuire said. "I wanted to keep improving and getting better and play at the highest level I can. I think playing in college provides a really good community-family vibe."
As the last few months of the 2022 school year finish, it is important to remember one's accomplishments. If someone has pursued their passion for a whole decade, or just their high school career, their perseverance and success finally come to fruition when graduation arrives.
Leave a Comment
About the Contributor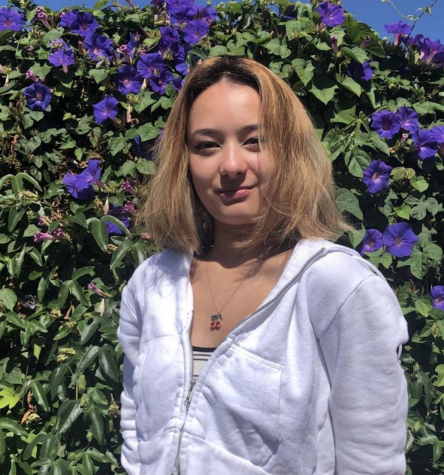 Brooke Horvai, Assistant Opinion Editor
Brooke Horvai is a member of the Class of 2022 at Notre Dame High School in Belmont, CA (NDB). She is the assistant opinion editor for the school newspaper,...