NDB really should implement an annual ski week
Unlike many other local high schools, NDB does not have a "ski week," or a week off of school during the late winter, and instead has Intersession. Intersession is a week-long program which occurs every two years where there are no classes in session, but instead, students are to participate in something else academic.
The purpose of Intersession is to give students a week to take elective-like classes on campus that are creative, fun and interactive. However, if students do not want to partake in the classes NDB offers, they are permitted to use this time to take an educational trip wherever they choose. This could be a family trip to different museums or landmarks, or for upperclassmen to visit colleges.
Intersession is what makes NDB unique, but this week of academic activities is not time off of school. Most schools give their students the time off to relax and prepare for the continuation of their spring semester during ski week. It is important for students to get sleep and rest, but they are not going to be given this luxury if they are still waking up early to complete their academic activities on or off of campus.
While the classes that are offered are enjoyable, how much of a difference is taking a week of scrapbooking going to make for a student? Most students would much rather be on vacation taking a family ski trip to Lake Tahoe than engaging in the four-hour long classes taught by their teachers.
For those that choose to take a trip with their family, they are required to prove to NDB that they have done academic work while on their vacation. This will include a slideshow with pictures and explanations to verify that they have completed the activities necessary for the trip to be considered "educational." It can also be unclear and confusing as
to what is educational and what is not. To some, skiing down Northstar's black diamond runs could be educational. However, others might disagree.
In the past, within the two Intersession weeks that a student experiences in their four years at NDB, they are only allowed one family trip, so for one Intersession they have to be on campus. Athletes and members of certain clubs might also have conflicts that force them to choose an on-campus option. This is why a week off would be more beneficial, since students will be able to relax and rest instead of stressing to make sure their activity is academic or that they are involved in a course that is interesting.
Instead of Intersession, NDB should give their students the time off as it will help them in all areas. A ski week would give them more freedom with their time and the opportunity to spend time with their family, at home or somewhere else in the world.
Leave a Comment
About the Contributor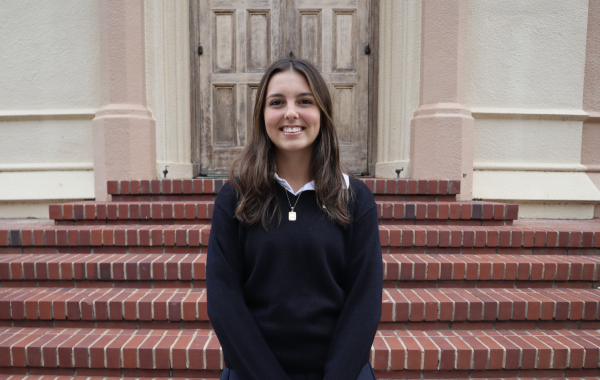 Mia Muzzi, Editor in Chief
Mia Muzzi is a senior at NDB and is in her fourth year of working for The Catalyst. She spent her freshman year as a Staff Writer, then during her sophomore...