Spring sports tryouts
The last season of NDB sports for the 2021-2022 year coming up. This year the season plans are on track and tryouts begin on January 31.
The spring season is the largest sports season for NDB offering a selection of six sports including lacrosse, track and feild, swim, softball, pom and cheer and beach volleyball.
Although there has been some concern about the new omicron variant affecting the sports tryouts, Athletic Director, Mr. Levine said, "The sports that we offer for spring are all outdoors. So that is good news because the disease doesn't spread as quickly as it does indoors again, depending on the situation. So that means that all of those student-athletes will not have any issues. They'll still arrive to practice with a mask on and they'll be able to practice without a mask as needed. So we're still going to continue with our same protocols for outdoor sports, but because we're in the spring and we're kind of moving in the right direction. I don't think that we're going to have as many issues as we have had this winter with our spring sports."
All sports for the spring season take place outdoors so they are able to be more relaxed without worrying about the COVID-19 spread. Tryouts are set to be held for three days, starting on January 31 and ending on February second. All tryouts other than Lacrosse, which will be happening at Belmont Sports Complex and Crystal Springs Uplands Belmont, will be held at NDB.
This is wrapping up the first full season of NDB sports in almost two years, "wrapping up our first almost normal year in the last few years has been fantastic, it was great to start off in the fall with our regular fall sports. Volleyball was the only sport that was indoors. So that was a little interesting because the kids always have to wear a mask at all times inside. And that's difficult for them. You know, they want to play sports traditionally without a mask. So you know, we had to work through those issues," Levine continued, "winter started off fantastic. Again, just following up with the fall. We did have basketball in the gym, and that's tough to play with the mask. Soccer is outdoors. And then once Christmas came around, of course, the new variant hit us and we've had to postpone some games because of other teams' situations. But again, it hasn't really affected Notre Dame Belmont the same way that it has affected other schools in our league in our area. And we're hoping that again we move in the right direction and that spring is just as flawless as most of the rest of our year."
NDB lacrosse player, Alexa Herrera talks about her hopes for the season, "I'm really excited for our tryouts, it's nice to not only see old faces like the upperclassmen that I played with last season but it's really exciting to see newer girls trying out. It'll be interesting to see if we're able to have two teams this year instead of just one no-cut team like last year."
NDB hopes to finish out the sports season strong with all six spring sports continuing without a problem. If the season finishes in its entirety it will be the first full year of sports played at NDB for two years.
Leave a Comment
About the Contributor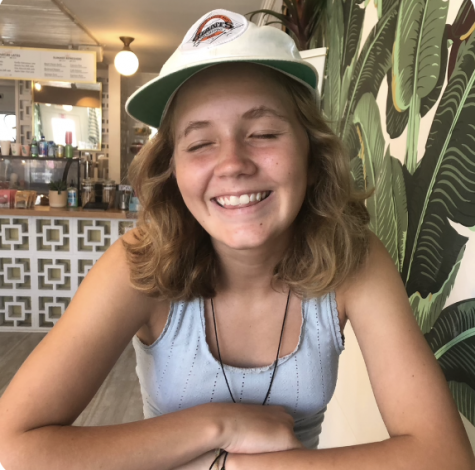 Emma Callicott, Sports Co-Editor
Emma Callicott is a Sophomore at NDB. This is her second year taking journalism and she is very excited to grow as a journalist. She can't wait to write...