NDB community welcomes the new teachers on the block
The Catalyst sat down with several of this year's new faculty and staff members, asking them questions about their education and work backgrounds, their reasons for coming to NDB, their love for their subject area, and other random things.  Interviews with new Mathematics teachers Dominic Cagnacci and Travis Lucian and Science teacher Abigail Vega were unavailable by print deadline.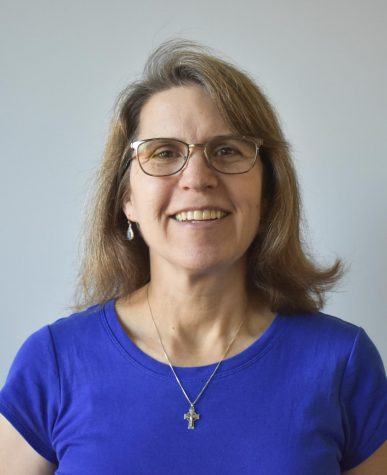 Dr. Helen Ciernick, Spiritual Life teacher, is passionate about religion and also about teaching. "Getting students to understand where [religion] sits in their lives is important," she says.
Ciernick got her bachelor's from University of San Diego, her master's from University of Notre Dame, and her Ph.D. from the Catholic University of America. She has taught at Notre Dame de Namur University, Santa Clara University, and a small Catholic college in South Dakota. Though she loves teaching college, she also enjoys teaching high school. She says, "Teaching is what I love."
Some fun facts about her are that her favorite book is called "The Boys on the Boat" and that she loves to quilt. She is not a morning person and much prefers staying up late. Most of all, she loves how much this school cares about its students.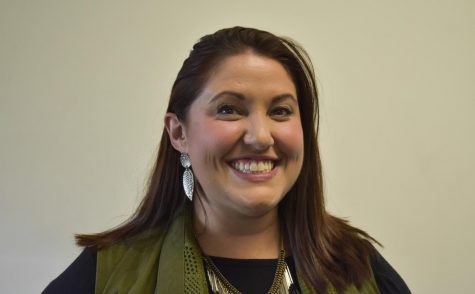 Rebecca Fisher is a new English and Social Sciences teacher. She attended college in Los Angeles before coming to Northern California. After getting her master's degree and teaching credential from Notre Dame de Namur University and taking a closer look at NDB, she knew it would be the perfect school.
Some of her hobbies include reading, scuba diving, traveling, and watching theater. Her favorite genre is "modernized versions of classical stories." One book in particular she mentions is "Romiet and Julio," a modernized version of "Romeo and Juliet," based around racial tensions in the United States.
Fisher has advice for students wanting to go into Humanities. She states, "My advice would be to break it down and take everything in small steps."
She also touches on the benefit of social media, "Through social media and being a strong writer, you really can forge your own path."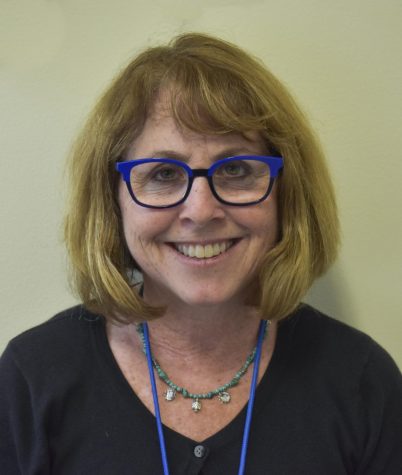 Ann Forman was hired as an accountant and loves NDB's atmosphere. She enjoys the free food and the flexibility her job entails.
Forman grew up in Longmeadow, Massachusetts where she attended the University of Massachusetts for college, studying Psychology and Spanish.
Her favorite book is said to be "The Ghost of Hannah Mendes" by Naomi Ragen. She loves watching the "Shrek" movie series. Her favorite music artists would have to be Steely Dan, Tears for Fears, and Chicago. She is a fan of the Boston Red Sox, Chiefs, and, of course, our local teams.
She believes her best qualities are her compassion and empathy toward others, which she hopes to use to spread her positivity to others around her.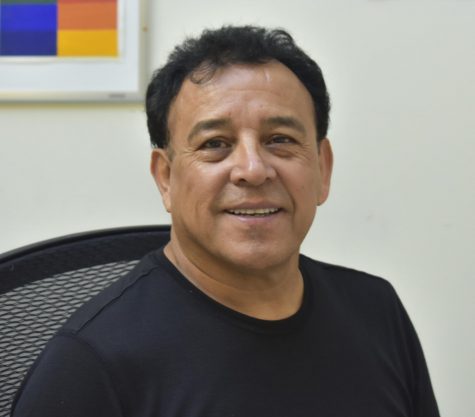 Art Palacios is NDB' newest Visual Arts teacher and has spent the last 19 years teaching the subject. He taught 3 years in Whittier, 9 years in Redondo Beach, and spent the last 6 years at a Native American school in New Mexico.
He enjoys teaching Art because there is an element of surprise every day. Kids come in at the beginning of the year lacking confidence in their abilities. For him, it is about building up his students' confidence and seeing them grow in their abilities. He loves that Art provides kids with a creative outlet and that the class itself tends to pose a less stressful environment than most other classes.
Palacios describes what drew him to NDB.  He says, "It was an excellent institution with an amazing body of students that were well rounded, spiritually oriented, good energy, and good spirit." He says he enjoyed the spirit that he saw in the school and looks forward to the rest of the school year.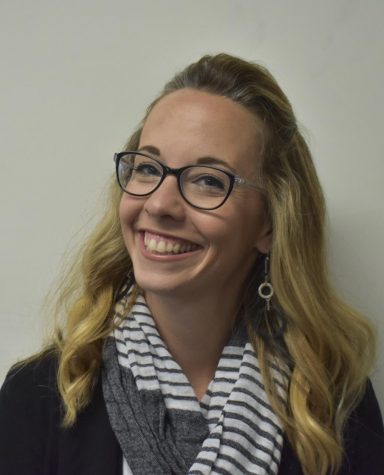 Allison Paske, English teacher, recently moved to California to begin her twelfth year of teaching. She loves English because it is a "beautiful outlet to express yourself," saying that writing allows one to make sense of themselves.
Since she was little, she knew she wanted to be a teacher. She says, "When I was five years old, I used to line up dolls and give them math worksheets I made myself. I would grade them and put stickers on them." She loves to read, noting that over the summer, she read eight different books.
For those taking English this year, Paske has the following advice.  She says, "Go outside your comfort zone. Look at it as an adventure!"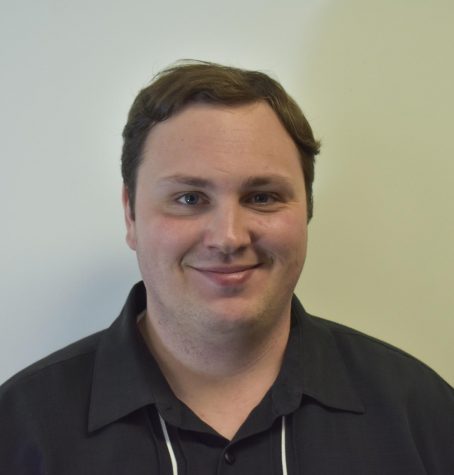 Jonathan Tomczak teaches Social Sciences and has a deep appreciation for the stories it tells. "The more you learn, the more diverse and interesting the stories become," he says. He believes that history offers many opportunities for students to develop skills that will be taken beyond the classroom and provide a more educated mindset when approaching issues that can be misconstrued by the media.
Tomczak was inspired by his high school history teachers who "made subjects relevant. They made me want to become a teacher."
This is his first time teaching at an all-girls school. "I love that Notre Dame is a small school because everyone knows each other and is willing to say hello to you in the hallway," Tomczak said.
Overall, Tomczak wanted to thank NDB for being such a welcoming community. "I'm excited to further impact and become a part of the community myself," he says.