Letter from the Editor in Chief
The first time I wrote an article for The Catalyst at the beginning of my sophomore year, I had no idea that in two years I would have over 40 articles under my belt and would serve as Editor in Chief. Looking back, I am so grateful for the way that our newspaper has given me a voice in the NDB community, and I cannot wait for another year of journalism.
Through my experience as Arts & Life Editor my sophomore year, I learned to appreciate all of the effort that goes into creating a newspaper each month and fell in love with journalistic storytelling. I have always enjoyed writing, but journalism is more than that: it is a way to connect with the school community and tell the stories of NDB. I have been able to learn about so many different people through interviewing, writing, and working collaboratively with the Journalism Club and classes.
When the pandemic hit and everything turned upside down, we could not print a newspaper for a full year. The Catalyst continued, with articles published to our website every month, but it was not the same. It was hard to stay motivated as a journalist and find stories to tell when events were constantly having to be cancelled and we could not talk to sources in person. It was especially disheartening to not be able to produce hard-copy editions and witness our readers enjoying the paper.
Although we are still in the midst of a pandemic, I am happy that we are able to be back on campus and can produce print editions each month while simultaneously maintaining our website as a digital news source for the community. There is something so satisfying about being able to pick up the newspaper in my hands, but I am also eager to be able to use the digital media skills that we gained over distance learning to continue to grow our social media and online presence.
My role as Managing Editor last year taught me how to effectively direct my fellow editors and writers and gave me the chance to take on more responsibility in producing the newspaper. My predecessor Amelia Kyle showed me what it takes to lead The Catalyst, and I am so glad that I was able to work with her for the past two years.
This year, I am excited for the opportunity to serve as Editor in Chief and I promise to put in the time and effort that is needed to make our publication the best that it can be. However, The Catalyst would not be possible without the help of every single editor, writer, designer, and photographer in the class and club. I am especially fortunate to have Clair Sapilewski by my side as Managing Editor, who I know will work hard with me to produce nine great issues throughout the year. And of course, we certainly would not be able to make our print deadlines without the dedication and help of our amazing advisor, Mr. Rojas.
Lastly, thank you to our readers; your support means so much to our staff and to me.
Leave a Comment
About the Contributor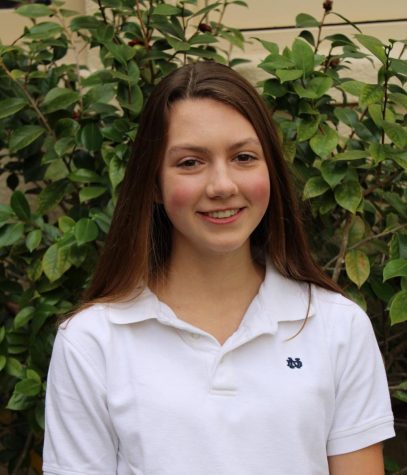 Peyton Daley, Editor in Chief
Peyton Daley is a senior and this is her third year as a Catalyst writer. She served as Arts & Life Editor her sophomore year and Managing Editor her...