Movie review: "Happier than Ever: A Love Letter to Los Angeles"
Billie Eilish's "Happier than Ever: A Love Letter to Los Angeles" brings her new album to fans at home, adding uniqueness to originality and showcasing the album in a fresh way.
With the new COVID-19 Delta variant, many musical artists are struggling to perform their music in live concerts. Billie Eilish, however, is the exception. In a full-length film only on Disney+, the 19-year-old musician presents the entirety of her new album "Happier than Ever" in concert form. Directed by Robert Rodriguez, the same man who directed the "Spy Kids" franchise, Eilish successfully executes an at-home "concert" for her fans.
The film stars Eilish, her brother and producer, FINNEAS, the Los Angeles Philharmonic Orchestra and guitarist Romero Lubambo. Another addition to the cast is the Los Angeles Children's Chorus, a music school and organization that Eilish herself participated in before she gained worldwide stardom.
Filmed at the Hollywood Bowl in Los Angeles, Eilish combines an animated narrative with her live vocals and sings to an empty amphitheater. She croons to slower songs like "Getting Older" and "my future" while moshing to "Oxytocin" and "Therefore I Am."
Eilish's performance sets a new standard for concerts. Many fans are still concerned with the safety of attending live shows and are not willing to risk contracting COVID-19 to see an artist. By producing a feature film, Eilish brings all her energy and vibrancy to each fan's living room. She does something no other artist has done before.
Maybe in a few years, movie-style concerts will be more common than live tours. Perhaps people will watch a Lil Nas X album or Tyler, the Creator movie instead of attending a true live performance. If anything, it must be remembered that Billie Eilish did it first. More than that, she did it the only way people expected from Eilish: with creativity and innovation.
Leave a Comment
About the Contributor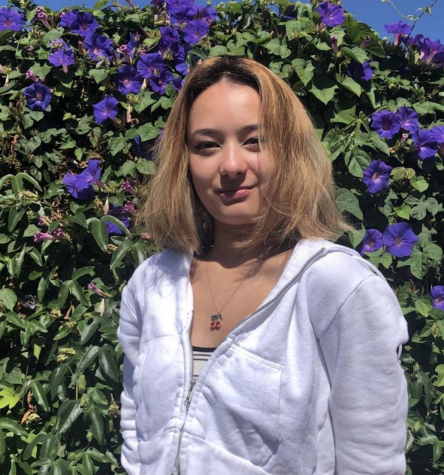 Brooke Horvai, Assistant Opinion Editor
Brooke Horvai is a member of the Class of 2022 at Notre Dame High School in Belmont, CA (NDB). She is the assistant opinion editor for the school newspaper,...