Handling hybrid: how one teacher adapted to the new hybrid classroom
The definition of hybrid is a combination of two things. The word was most commonly used when referring to cars, like hybrid SUVs. Now when you hear the word hybrid, you automatically think of our new school system. NDB is one of hundreds of schools in the state that were forced to develop an independent hybrid learning plan for its school — and one that had to be approved by county health officials before it was able to be implemented. Beginning on March 1, NDB students were brought on campus in a hybrid model that has two cohorts attend in-person classes two days a week — either Monday/Tuesday or Thursday/Friday, with Wednesday as Tiger Day. While the schedule is an adjustment for the students, it is even more of an adaptation for NDB teachers, who are forced to teach online and in-person, all at the same time.
We caught up with freshman English teacher Allison Paske, who told us more about the adjustment process.
The Catalyst (TC): What challenges have you faced while balancing the students on Zoom and the ones in the classroom?
Allison Paske (AP): I would say the biggest challenge is splitting my attention between the two groups – it makes it difficult to really feel present for both groups.
TC: Have you noticed a change in the mood of the students? Was it a positive change or a negative one?
AP: I have noticed that students talk to one another more when they are in the physical classroom, definitely a positive thing, which makes me happy because quiet classrooms make me nervous!
TC: Have you seen a change in grade averages?
AP: Yes, since we transitioned to distance learning last March, grade averages have been much higher in my classes compared to past years. I think this is because of having an extra day each week to work on school assignments/to reset, and the fact that we don't quiz or test as much as we used to.
TC: Would you say it is easier to teach in-person or online?
AP: I think easier isn't the right word – they are both challenging and rewarding in different ways, but they are both manageable. Hybrid teaching is by far the most complex.
TC: How is it teaching in person and online? What is the biggest obstacle?
AP: The biggest obstacle for teaching online is that you miss all the sidebar conversations that happen during class, which isn't awful, but it takes more effort to build bonds, which I actually think can be a good life skill to learn/practice. I think the biggest obstacle for teaching in person will fall on this year's current freshman class because they will not have experienced a five-day week – the pacing will be much faster than anything they've experienced thus far.
TC: If you could create the perfect schedule for students in a COVID environment, what would it be?
AP: Oh, this is a good question! I would imagine it would involve moving beyond traditional physical classroom/school building constraints.
TC: What do you think is the biggest misconception about online teaching and hybrid learning is?
AP: I think the biggest misconception is that students don't socialize and build meaningful bonds unless they are in a teacher's physical classroom.
Leave a Comment
About the Contributors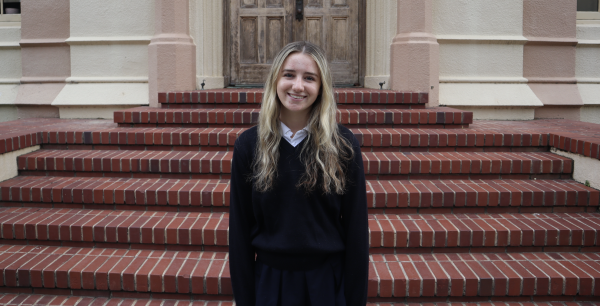 Ashley Strain, Managing Editor
Ashley Strain is a junior at NDB. She has been a member of Journalism Club since her freshman year and contributed as a Staff Writer for the Catalyst in...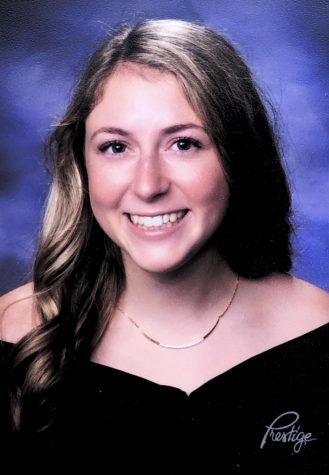 Paige Clarke, News Editor
Paige Clarke is a Senior at Notre Dame Belmont and is in her second year as a Catalyst writer. As a Junior, Paige was the Sports Editor. Paige is a student-athlete...