Celebrating Lunar New Year during COVID-19
On February 12, Lunar New Year began to be celebrated worldwide. As the new year begins, in China this is culturally symbolic of a fresh start and hopes of a prosperous new period. This year is the year of the ox, symbolizing ambition and drive. 
"It is a little similar to Christmas because it is a festival in which all the family gathers together," said senior Rachel Li on why Lunar New Year is important. "We share stories and have meals together. Also, it is a tradition that reflects the unique Chinese culture. It means I should spend time with my family, watch fireworks and remind myself to learn more about Chinese culture."
At NDB, Lunar New Year is usually celebrated at lunch with games, crafts, and food led by international students from China. Facing similar challenges as others worldwide, NDB has shifted their way of acknowledging the holiday to a virtual format. Students Aletta Chen, Rachel Li, Leyla Zhang, Sofia Caballero, Helen Xu, and Emma Tong helped create a Google Slide Deck.  These slides include the history of Lunar New Year, how to prepare for the holiday, a dumpling tutorial, a lantern making and calligraphy tutorial, and photos from previous years.
In a typical year, joyous 16 day festivals with large crowds would be held to ring in the new year, but as it has been abundantly clear, this year has been anything but typical. 
"All my family gathers together in my grandparents' places," explains Li on her past Lunar New Year memories. "We have meals, watch the fireworks, and watch a special TV show made just for Lunar New Years. I'm responsible for writing the calligraphic couplet and my family will decorate them on the door with me."
With the COVID-19 pandemic still in high drive, these large gatherings have been adjusted to safer, yet accessible options. Many cities who normally hold festivals are promoting drive-through and online opportunities for celebration. While San Francisco, which has seen a recent increase in violent attacks on elderly Asian Americans, typically holds one of the largest events, instead in 2021 the city is replacing this with virtual options. This has caused concern for the economic success of small Chinatown businesses to remain open. 
"It did not really affect my Lunar New Year because I can still video call my family," says Li on how COVID-19 affected this year for her.
About the Writer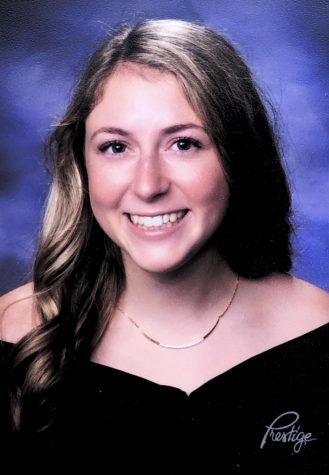 Paige Clarke, News Editor
Paige Clarke is a Senior at Notre Dame Belmont and is in her second year as a Catalyst writer. As a Junior, Paige was the Sports Editor. Paige is a student-athlete...