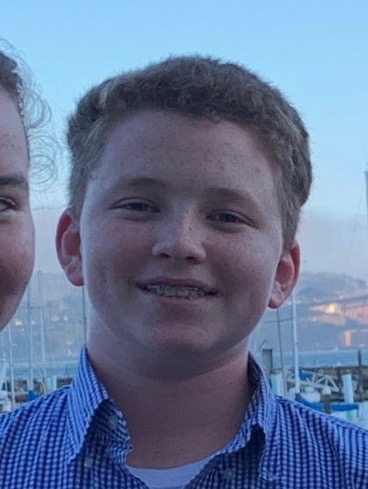 The Catalyst / Photo courtesy of Jim O'Brien
Jim O'Brien, freshman at Serra High School
Since many schools have closed due to the coronavirus pandemic, many high school students are going to school online in what is called distance learning. Some of them communicate with their teachers via email or websites, like gClassroom and Schoology. Others participate in online classrooms via video conferencing apps, like Google Hangouts and Zoom. The Catalyst interviewed Jim O'Brien, a freshman at Junipero Serra High School, about his experiences going to school online.
The Catalyst (TC): What is a typical day of school like for you?
Jim O'Brien (JO): I have my first class in the morning and usually the teacher will give us an assignment in class and then a homework assignment. Then, there is like a good 10 minute break for me to grab a snack or just rest for a bit. Then, I will have my next class, which usually gives the same amount of homework as the first class. Then, I have a solid hour to do homework until the school day is technically over. 
TC: How are you coping with shelter in place and keeping in touch with your friends?
JO: The shelter in place has been tough because I haven't been able to have interactions in-person with my friends. However, I have been keeping in touch with my friends by using social media (SnapChat and Instagram).
TC: Do you feel like the amount of work you've been assigned is more, less, or about the same as it was before?
JO: I think the work is the same as it was before, but I think it is just a much different type of work because we are using only resources like Google Classroom and EdPuzzle.