Abundance of Caution: The Coronavirus
After the outbreak of the coronavirus in China was announced in January, it has continued to spread across the entire world. Flights, jobs, schools, sports games, and any possible location that contains large gatherings have been shut down.
People have reacted excessively to the coronavirus as families have been hoarding all the items in the grocery store. Shelves that held water, toilet paper, and food that were once filled weeks prior to this pandemic are now empty. People should be limited to only buying one pack of water and one pack of toilet paper because the remaining families cannot survive if everything is sold out. People are acting as if it is the end of the world by stocking up on more supplies than needed. Families should not be selfish and instead, be considerate of others that are also struggling during this state of emergency.
Even though no NDB community member has the coronavirus, NDB has closed for an "abundance of caution." After hearing about other high schools' that had community members that tested positive for the coronavirus, NDB reacted quickly in making the right decision. It is not an overreaction to the virus, because any student, friend, relative, or any community member can get the coronavirus. It is important to put the safety of the students before their education and shutting down the school for now is the best decision NDB made.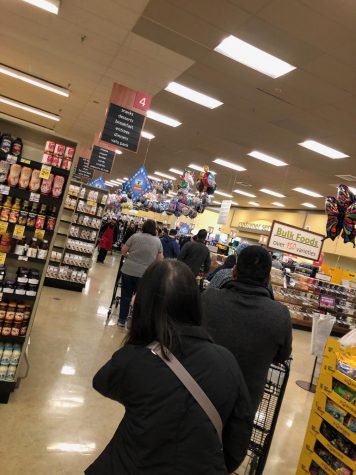 The reactions to school cancellations have been a real eye-opener because students did not realize how important school was to them. Students' social lives are deteriorating, because of distance learning. It is boring staying at home all day because there is no human interaction. It is normal for students to feel lonely because at least going to school allowed them to see their friends and have fun while learning, instead of staying in bed all day with absolutely no one to physically talk to. 
As of Friday, March 20 according to The New York Times, there have been over 244,100 cases all over the world as countries go into lockdown. People have been so caught up in this cycle of going to work or attending school, that no one realized how everything they have ever known could be taken away from them in a matter of seconds. The entire world has been impacted by this pandemic and only time will tell if there will be an end to this ongoing crisis.
About the Writer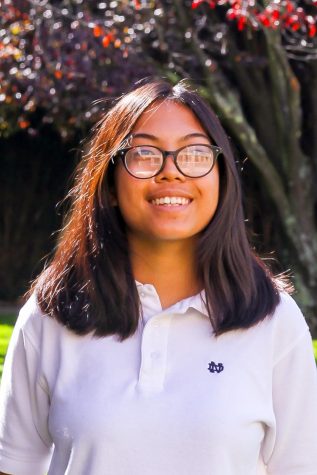 Kaitlyn Lopez, Sports Editor
Kaitlyn Lopez is a senior at Notre Dame who has been a member of The Catalyst ever since her sophomore year. She enjoys reading, writing, and spending...