Letter from the Editor in Chief: Molly Phan says farewell to The Catalyst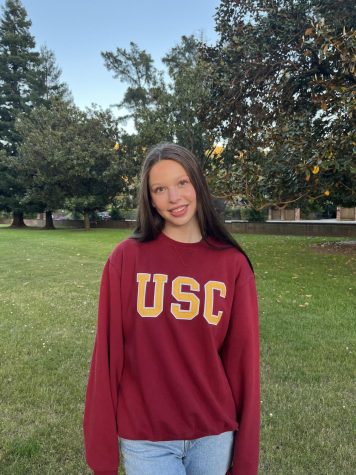 As I complete my twelfth and final issue of The Catalyst, it has finally hit me that my time with this incredible student newspaper is officially over. 
My last two years at NDB have been an unforgettable experience, and I owe it all to The Catalyst. This small publication has played such a significant role in the person I am today, as I graduate from high school and transition into college.
Leading this newspaper has increased my love for writing, graphic design and photography and has allowed me to develop my social media and marketing skills. More importantly though, it has taught me how to effectively communicate, connect with an audience and to lead with energy and passion. 
In the past two years, I have seen our work highlight important school issues and call for change. I have learned that there is nothing more fulfilling than having a classmate or fellow student express their gratitude for an issue that I addressed in the paper, and that alone is one of the many reasons for my belief in the power of the media, especially within a school community.
My experience with journalism throughout high school has taught me to read and write with a purpose. I have learned to love communicating my feelings, ideas and opinions to the world through words. The Catalyst has given me the opportunity to use my voice to stand up for what I believe in, which is how I discovered that leadership and advocacy are a crucial part of my identity. For that, I will be forever grateful.
I am very excited to be attending the University of Southern California in the fall where I will be studying journalism in the Annenberg School for Communication and Journalism. There, I look forward to accessing their extensive resources to enhance my multimedia reporting and content creation skills, as well as contributing to their several publications and media outlets. The best part about being a journalist is the ability to spark change, and from my experience on The Catalyst, I know that I am prepared to make a true impact on the dynamic community at USC.
I am incredibly thankful for this year's hardworking staff for their creativity and dedication to improving our print and digital media platforms. And to the senior staff, I wish you all the best of luck in your college journeys. 
Thank you to Robert Rojas, our dedicated advisor, for the opportunity to have creative freedom over our newspaper and for helping me execute my ideas. You have played an instrumental role in my development as a writer.
To our former Editor in Chief, Peyton Daley, thank you for trusting me with this publication and for giving me such an amazing opportunity to serve the NDB community. 
Thank you so much to my Managing Editor, Mia Muzzi, who will assume the role of Editor in Chief next year. There is no one else who I would have wanted by my side throughout this journey. I have so much confidence in you, and I know you will be an amazing leader. 
Finally, to the NDB community, thank you for your readership, your support and your engagement with our staff, and I hope that you enjoyed each one of our issues this year.
Leave a Comment
About the Contributor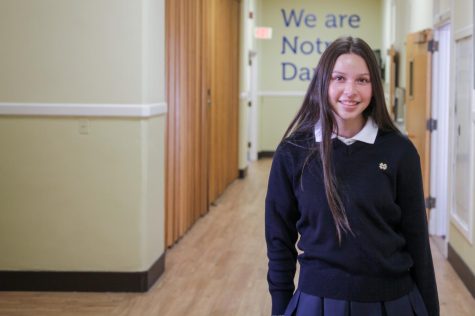 Molly Phan, Editor in Chief
Molly Phan is a senior at NDB and it is her third year with The Catalyst. She was involved in the journalism club her sophomore year and served as the...