A banner in sight for water polo team
Team goes undefeated in PAL Ocean League, 14-0
Hang on for a minute...we're trying to find some more stories you might like.
A longstanding dream of the water polo team has been achieved: getting a banner.
This is the first time in NDB history that the girls will receive one.  This is also the first time that the girls finished their league season undefeated, 14-0, and are playing in the CCS playoffs.
"Well, honestly, it's kind of what I came here to do," says Callie Malone, varsity starter and sophomore.
"This is what I wanted to bring to this school," she adds. "And, to go undefeated, it's unimaginable. Coming from last year, I honestly didn't think we would've been able to do it and it's exciting for this team because we've worked our butts off and it's nice to have that reward for us."
To help rally in celebration of yet another win for their last league game, played against San Mateo High School (16-10), Coach Mike Marques got in on the action and jumped in the pool to join the team.
About the Writer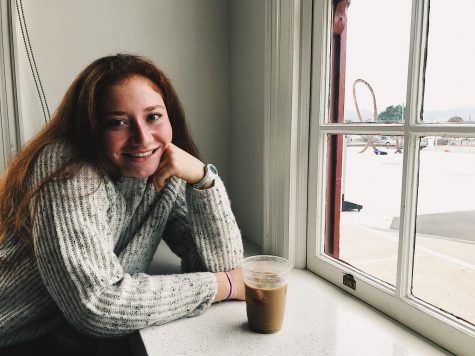 Michelle Kleytman, Managing Editor
Michelle Kleytman is a current senior and member of the Titan class of 2019. Working as Managing Editor, Michelle oversees the newspaper's publishing operations,...