Bay Area celebrates annual Hispanic Heritage Month
Hispanic Heritage Month will be observed from September 15 through October 15, and "Unidos: Inclusivity for a Stronger Nation" will serve as the theme in the United States this year. Hispanic Heritage Month is centered around the Independence Days of various Central American nations, which occur during these two months.
This month is a time to recognize the rich Latino history that exists in the United States, and to honor the contributions that the Hispanic community has made.
World Languages Department Chair Anna Gavidia was born in El Salvador and came to the United States when she was 16. She teaches multiple Spanish courses at NDB, and focuses many of her lessons on Hispanic culture.
"I would like people to know that we are very hard workers," said Gavidia. "And we in general are here to make a better life, not to take a better life from someone else."
San Francisco's Latino Heritage Committee will once again have the honor of coordinating Latino Heritage Month events in conjunction with the city and county of San Francisco. On September 15, a ceremonial Grito or shout representing Mexican independence rang in the month, and on October 14, a gala event will celebrate the cultural richness of the Bay Area by bringing together non-profit partners, organized labor, public officials and small businesses.
"My parents help keep traditions alive in our household by food, music and celebrating holidays together," said senior Isabella Alvaro. "I love the community and energy."
Supporting Hispanic-owned businesses is a common way people in the United States support the community this month.
Thalia Leon and Fernando Ramirez run Evolved SF, a popular destination for inventive clothing on 24th Street in San Francisco. Both their store and website express their love of multimedia art and their desire to spread it to their community.
Another local business is El Buen Comer, famous for its Mexico City homestyle dishes. Owner Isabel Caudillo is a graduate of a city program that supports low-income and immigrant restaurant entrepreneurs.
Supporting small businesses goes back to the theme of "Unidos," uniting the community through inclusion and love.
Leave a Comment
About the Contributor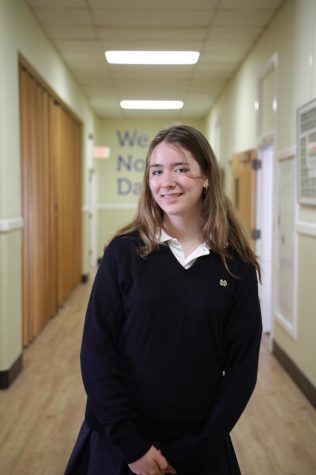 Francesca Arbelaez, Arts & Life Editor
Francesca is a Junior at NDB. This is her second year taking Journalism and she's excited to participate in the Catalyst in the 2022-2023 school year....