Meet the new "staffulty"
On August 15, Head of School Meredith Essalat introduced the term "staffulty" to the student body during the Welcome Back assembly. As a combination of the words faculty and staff, the term will be used around campus to enhance the community feel that defines NDB. This year, there are several teachers and administrators who are new to the community, so here are the new staffulty members for the 2022-2023 school year. 
Sarah Boragno, English Department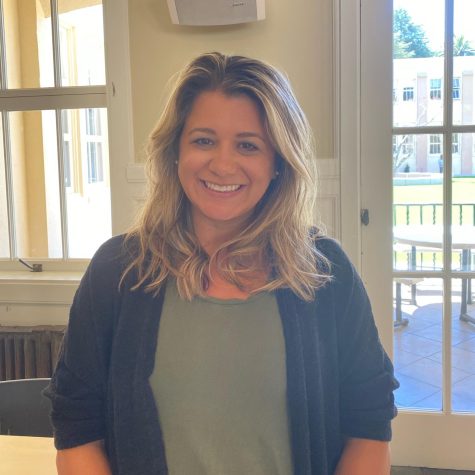 Sarah Boragno, NDB Class of '02, joins as this year's newest member of the English department. She will be teaching English I, English II, and AP English Language this  year.
After a summer filled with travel, Boragno looks forward to the start of the school year. She is excited to make more memories and participate again in the traditions of her alma mater. 
"I am excited to see Aquacades because I was on ASB and was in charge of it," Boragno said. "My friends and I still to this day talk about Aquacades and certain [NDB] traditions"
As well with Aquacades, Boragno also anticipates the junior class' traditional event, the Gatsby Ball. 
"My favorite book to teach has been 'The Great Gatsby,'" Boragno said. "But now that I know about the Gatsby Ball here, I'm even more excited to teach Gatsby, so that we can be a part of it."   
Lazaro Cardenas, Athletics Department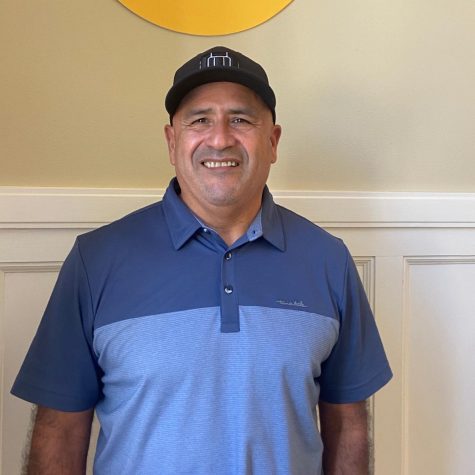 Lazaro Cardenas joins the athletic department as head athletic trainer and will also teach the Foundations of Sports Medicine course. 
After playing collegiate baseball at the California State University, East Bay, Cardenas worked as a software engineer for eighteen years. But when he realized he wanted to return to his athletic roots, he found that sports medicine was best suited for him.
"I am naturally a caregiver, so it has worked out great. I've been doing this now for almost 20 years, and I enjoy my job everyday," Cardenas shared.
Cardenas especially looks forward to teaching his students the  important skill of taping ankles and is excited to meet his new athletes.
Ronald Douglas, Athletics and Social Sciences Department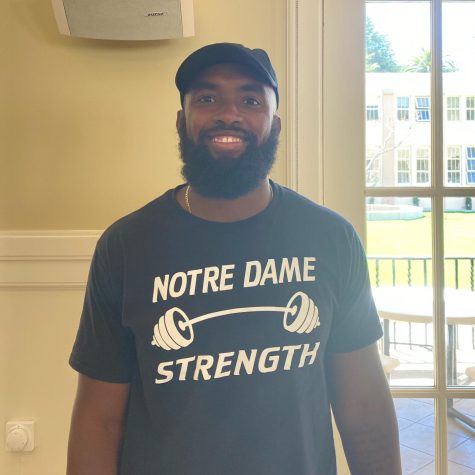 This fall, Track and Field Head Coach Ronald Douglas joins the teaching staff in both the athletics and social sciences department for the courses of physical education and health, psychology, and yoga. 
This summer, Douglas enjoyed spending time with his son and coaching. He also taught NDB's summer physical education course, so it is clear that he enjoys all things related to physical activity.
"I like the camaraderie of sports," Douglas said. "Getting everybody involved in something or having people try something never tried before are my favorite things around it and why I am actively involved with it."
Douglas is excited to explore a new area of the NDB community this year along with his new students.
Melanie Flint, Social Sciences Department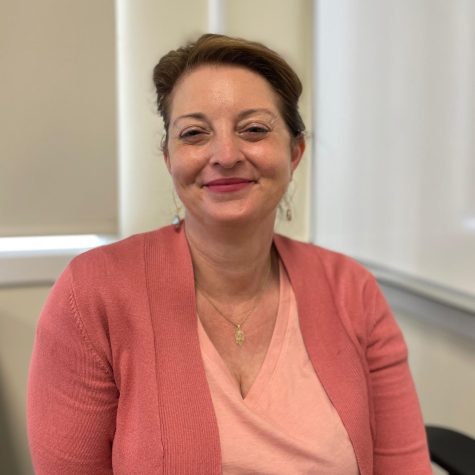 Melanie Flint is joining the social sciences department at NDB for the 2022-2023 school year. Flint will be teaching Modern World History as well as AP Psychology. 
Flint is looking forward to starting at NDB this year and teaching in a small community atmosphere. She understands and appreciates the importance of a Catholic education, as her alma maters, Santa Clara University and the University of San Francisco, are both Catholic institutions.
Flint's love for politics and history inspired her teaching career. She wants her students to be able to take their historical findings inside the classroom and connect them to events in the present day. 
"I'm always constantly paying attention to the news, and then how that could relate to lessons about world history and why something is the way it is today because of something that happened 300 years ago," Flint said.
Overall, Flint looks forward to becoming immersed in NDB's welcoming environment this year.
Aja Fox, Mathematics Department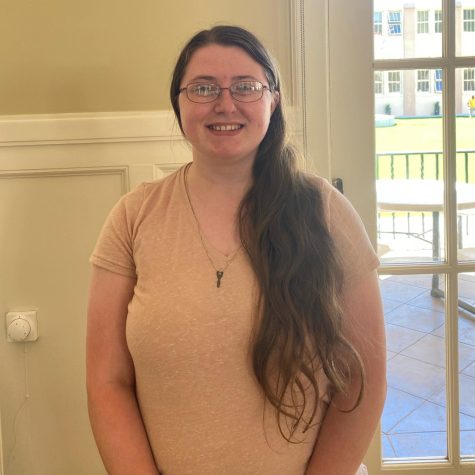 The mathematics department welcomes Aja Fox, who will be teaching algebra I, pre-calculus and statistics. 
Fox spent most of her summer preparing for the school year, while also moving from Ohio to California. The four-day-long drive proved to be worth it as she has been enjoying her first few days at NDB.
Fox's favorite area to teach is algebra, and she hopes to share her love for the subject with her new students during her first year at NDB.
"I just really like the solving equations part of algebra more so than the proof side of geometry," said Fox.
Brett Kho, Science Department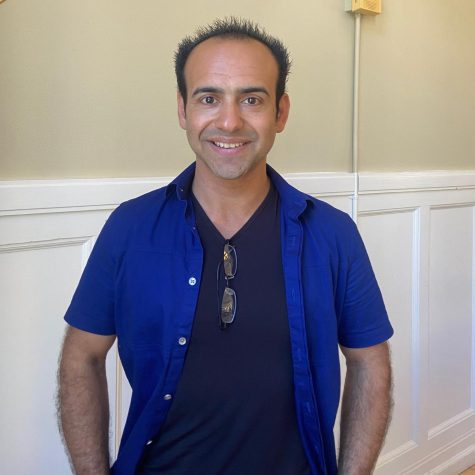 This fall, NDB welcomes Brett Kho as its newest member of the science department. Kho will teach physics at both the introductory and AP levels, as well as computer science.
Originally from Chicago, Kho recently moved to the San Francisco Bay Area, and looks forward to becoming familiar with the history and traditions that NDB holds.
Kho's passion for science emerged when he was a student himself. He remembers enjoying his sixth grade science classes and taking AP Physics in high school, which took part in inspiring his career.
"I love giving presentations, and I thought I might as well make that my full time job – making presentations about physics and other sciences," Kho said.
Although NDB uses several online portals for class resources, Kho will likely incorporate many pencil-to-paper assignments as well as interactive presentations throughout the year.
Camilla Soto, Counseling Department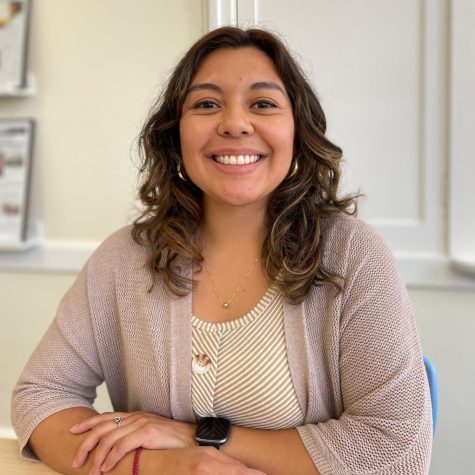 Camilla Soto is joining the counseling department as the coordinators for the EFS (Empowered for Success) and the freshman intensive programs.
After spending the summer getting to know more about NDB and meeting members of the faculty, Soto is especially excited to meet her students, become familiar with NDB's traditions, and become a part of the school community. 
"I want to support students and help them succeed in whatever that looks like for them," Soto said. "I'm excited to get to know everyone… and just to see all the great things that my students will do."
Through both the EFS and Freshman Intensive programs this year, Soto hopes to provide the support her students need to help them have the smoothest and most successful school year possible.
Leave a Comment