Local flower shops to visit in the summertime
With spring in full bloom and summer on the way, flower shops are especially busy designing their unique floral arrangements. For most, flowers are a way to express their feelings, are used during events or to celebrate a special occasion. The Catalyst traveled around the Bay Area, finding four local flower shops that stood out for having beautiful flowers and decorative displays.
FIORI:
Fiori is a small floral shop in Burlingame that is loved for its enormous variety of flowers. They have hundreds of bouquets to pick from, all of which are very radiant and will make anyone's day. It is clear that there is a lot of hard work behind each individual bouquet. They remain incredibly busy throughout the year, serving customers with their professional opinions on each flower. For 30 years, they have been extremely appreciated by the Burlingame community.
MILLS FLORIST:
Found in Palo Alto, this flower shop has been owned by the Mills family since 1903. The shop recently reopened their storefront after a year of taking online delivery orders via their website due to COVID-19 restrictions. Upon visiting the store, it is clear that the employees are very outgoing and informed. "I just really like the environment of being here," shared employee and Mountain View HS student Kate McCarthy.
EDMOND'S PLAZA FLORIST:
Located in San Mateo, Edmond's Plaza Florist is always full of people looking for the perfect flowers. Their popularity is due to their intricate and unique bouquets. They offer arrangements for every occasion, including weddings, Mother's Day and graduations. Though slightly pricey, the product is worth every cent and is a beautiful addition to any event.
GRANARA'S FLOWERS:
This family-run flower shop in San Carlos is known for their exclusive and meaningful bouquets. In addition to having friendly employees and excellent service, there are several selections of flowers to choose from when looking to buy. The store has a unique atmosphere with interesting decor, making it a special experience for their customers. Granara's Flowers is full of fresh flowers to choose from for any occasion.
Leave a Comment
About the Contributor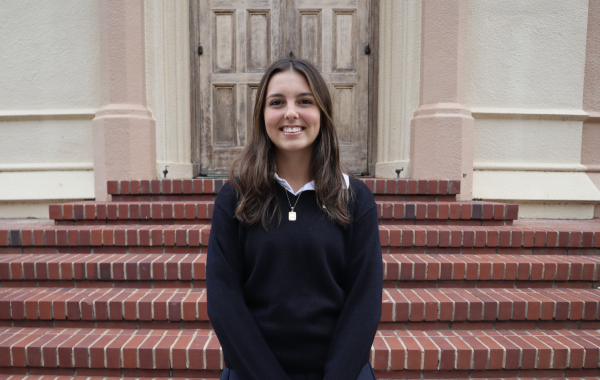 Mia Muzzi, Editor in Chief
Mia Muzzi is a senior at NDB and is in her fourth year of working for The Catalyst. She spent her freshman year as a Staff Writer, then during her sophomore...