Departing Athletic Director Jason Levine reflects on 22 years at NDB
After 22 years at NDB and 12 years as Athletic Director, Jason Levine has decided to go down a different road. That road is leading him and his family to Phoenix, Arizona, where Levine will oversee the boys at Notre Dame Preparatory in Scottsdale as their new dean.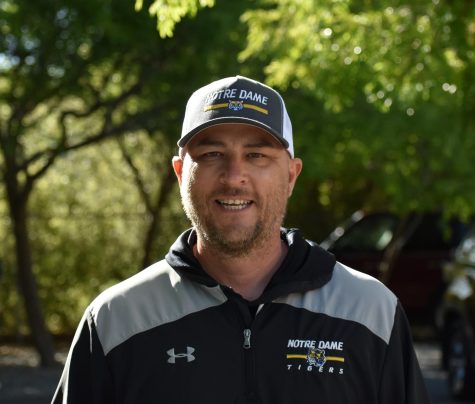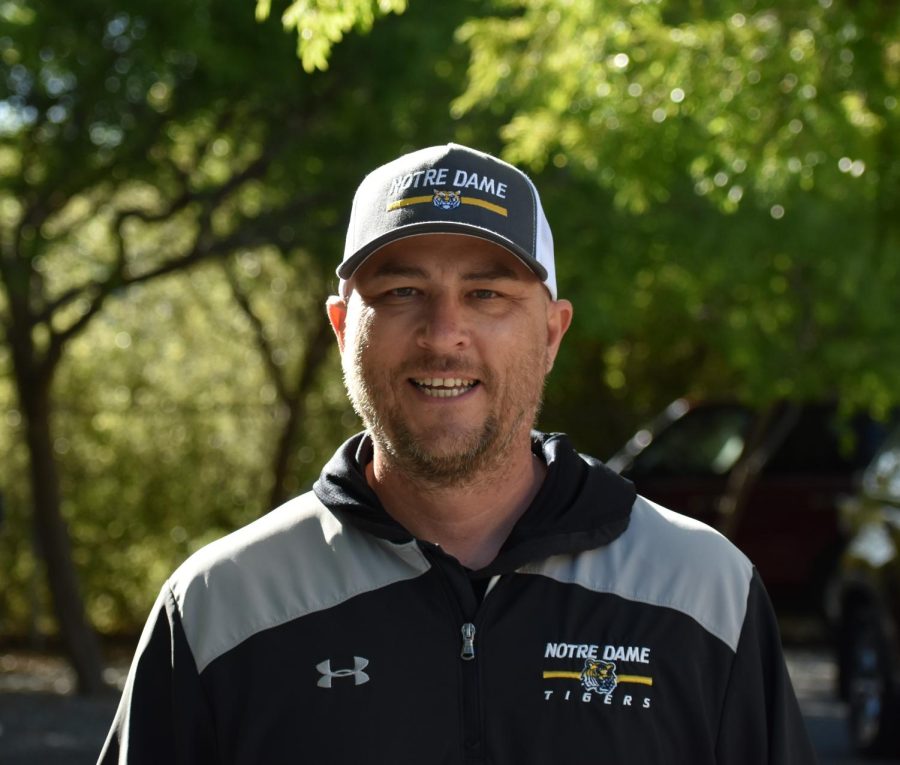 "I will miss driving up Ralston, early in the morning, before cars are parked on campus, and seeing this beautiful school building, with a rich history and tradition," said Levine, "I will miss all of our former and current faculty, staff and coaches. All of whom I have learned something from at one time or another."
Levine began teaching at NDB in the fall of 2000 and was hired to teach five English classes for freshmen, sophomores, and seniors. He was also given the opportunity to be the head freshman soccer coach and head JV tennis coach during his first year.
"I will miss coaching my tennis and soccer teams," Levine said, "Coaching our varsity soccer team to the WCAL Tournament Championship game in 2008 even after upsetting Presentation and St. Ignatius. Although the team lost, it was a fantastic memory."
"Also, watching our 2015 NDB Volleyball Team win our first-ever state championship and the parade around the elementary, high school, and college campus with all NDB students."
During his first 10 years from 2000 to 2010, he taught freshman and junior English classes primarily. He also had a hand in starting the Great Gatsby Ball in 2003, along with two other former English teachers.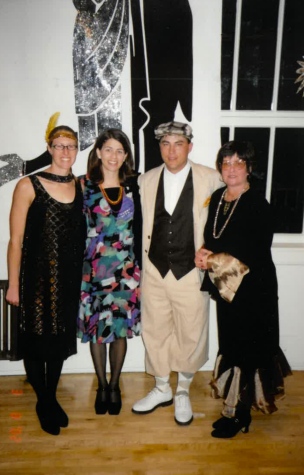 "I hope to continue the Gatsby Ball as it has been ingrained into the student experience as Mr. Levine had intended," said current English Department Chair Robert Rojas.
Levine also created an event called Greek Day, which lasted over 10 years and brought together Greek mythology and ancient Greek history.
Before 2006, American Literature was taught in grade 10 and American History was taught in grade 11. That year Levine became the English Department chair and decided to align American Literature and American History for students to take in the same year. This was just one of the many advances he made as department chair.
A year or two later, Frank Ryerson, a former beloved English, Creative Writing, and Video Production teacher, retired from NDB and moved to Mexico to write his memoirs. With that position open, Levine then added a Video Production class on top of his English and Department Chair duties.
"Our former Chaplain, Father Steve Howell, called me into his office one day, I thought I might be in trouble, and he said, 'Jason, I want you to go into school administration someday, I think you have the demeanor for that kind of leadership role,'" said Levine, "I thanked him for the meeting and thought, 'No way, I love teaching and coaching.' Little did I know, that later that year, I was to begin my administrative credential."
Levine was given the opportunity to oversee the school sports when the job of athletic director became available in 2010. At the time, he was still the English Department Chair and taught one freshman English class and a video production class.
Then, during his third year, then-Head of School Rita Gleason appointed him as athletic director on a full-time basis. Four years later, he joined the senior leadership team, which has provided him with insight into how a school is administered, inside and out.
Levine has been a part of many NDB traditions. He reminisced on his first Aquacades routine with former math teacher Troy Thiele and former religious studies teacher Mike Krepik. "We danced to 'Itsy Bitsy Teeny Weenie Yellow Polka Dot Bikini' in front of the whole school," he said, "What a show stopper that was. We were all around 29 years old."
"I will miss setting up for home games, and traveling to away games. Watching our NDB Tigers give everything they have in victory and defeat. I will miss seeing our teams competing for all of the tournament championships, league championships, CCS championships, college athlete signing days, sports awards, hanging banners and so much more."
He also added that he is most proud of the five "Sober Prom" videos that he worked on with the now-former associate head of school Carolyn Hutchins, his brother, and filmer Josh, and the great group of students who were involved in the production. During the Covid-19 quarantine, he also worked with his brother to create a "College Signing" show, and two "Sports Awards" shows and traveled to senior athletes' homes to capture the moment when they received their athletic awards.
"
I will miss, most of all, my morning walk around the school with Patsy. Grabbing a cup of coffee, saying hello to our kitchen staff, making our way down hallways, and popping into classrooms to say good morning to faculty."
— Jason Levine
"I will truly miss spending time working with all the Athletic Staff. Mirna Yao, Mr. G, Mr. Tomczak, Mike Hutchins, Kate Mahoney, Christina Okubo," continued Levine.
"I will miss, most of all, my morning walk around the school with Patsy. Grabbing a cup of coffee, saying hello to our kitchen staff, making our way down hallways, and popping into classrooms to say good morning to faculty. Then making our way to the Administrative offices to say good morning, then to the front office to sign in with Mrs. Tauskey."
Leave a Comment
About the Contributor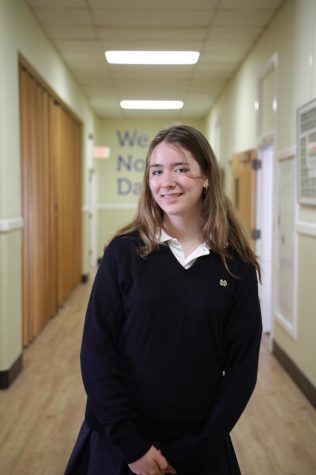 Francesca Arbelaez, Arts & Life Editor
Francesca is a Junior at NDB. This is her second year taking Journalism and she's excited to participate in the Catalyst in the 2022-2023 school year....