Culinary column
Every day, Epicurean offers a wide array of options for lunch including entrees, soups, salads and sandwiches. There are also always "Live Well" options for community members with dietary restrictions, which are meatless and contain less calories than other entrees. Here are some of the most memorable Live Well meals from this month.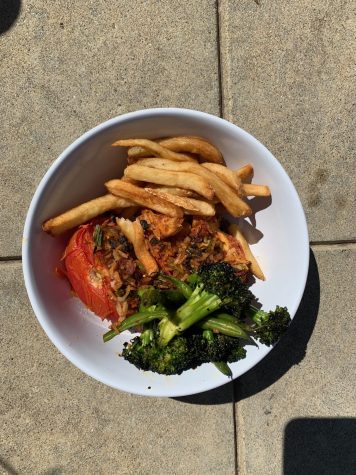 On March 11, Epicurean offered stuffed tomatoes as the gluten-free and dairy-free alternative to grilled cheese. The strong flavors of the wild rice and vegetable mix inside made up for the bland tomatoes. French fries were served on the side, usually a student favorite, but unfortunately they were soggy rather than crisp, leaving many disappointed. On the other hand, the roasted broccoli was delicious and seasoned to perfection.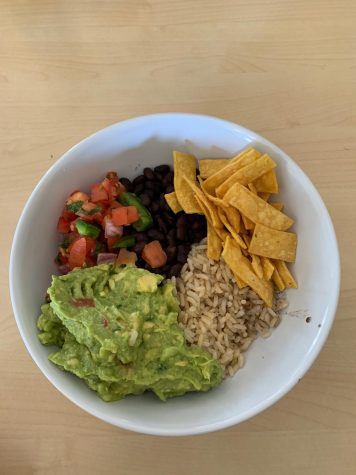 On March 15, NDB had chicken burritos with cilantro-lime rice and black beans. The Live Well options included cheese quesadillas and brown rice. The rice and beans, topped with Epicurean's amazing guacamole, pico de gallo and chips, made for a healthy and delicious meal.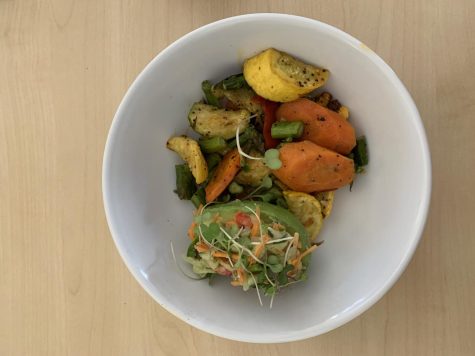 Epicurean served stuffed avocados and garden mixed vegetables as the Live Well option on April 1. The steamed carrot, zucchini and asparagus mix balanced out the cold avocado topped with carrots, peppers and sprouts. The meal was accompanied by fruit salad, securing its place as a favorite for many students.