NDB welcomes little sisters to campus to shadow
On Friday, March 11, NDB hosted its Little Sister Day, which is a time for students to bring their little sisters or other guests to be a shadow throughout their day at NDB.
This day is a beloved tradition that allows Tigers to share the NDB community with other people in their lives and shows their shadows what it is like to be a student at NDB. Students enjoy being able to bring their little sisters around throughout their day and show them the classes, teachers, friends and activities that might await them one day at NDB. The younger sisters got to shadow two of their older sisters' classes and participate in activities hosted by the Ambassador Board. Although not all students have a little sister to bring to school on this day, NDB welcomes all friends or family members that students want to share their day with.
"It was nice to hang out with my cousin and she really enjoyed being here," said junior Sofia Frisz. "So I think it was a good time all together."
NDB students love that this day gives them an opportunity to share their favorite parts of the school and its community. Many students say that days like this were contributors to their decision to go to NDB when it came time to choose a high school.
"I think it's really good promotionally-wise for Notre Dame," Frisz added.
Along with being a special day to spend time with friends or family members, it also allows prospective students to see what it is like to be an actual student at NDB.
Students were only able to bring sisters or friends who were in grades four to six since there were two other days for seventh and sixth graders on April 1 and 8.
Especially after NDB experienced such a disruption to its usual traditions due to COVID-19, everyone loved being able to bring back this opportunity to share the NDB experience with others.
Leave a Comment
About the Contributors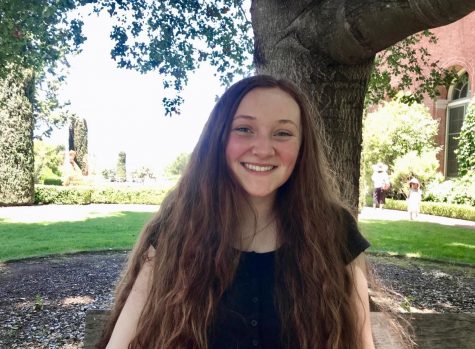 Gulianna Ceschin, News Editor
Gulianna Ceschin is a senior at NDB, and this is her fourth year working as a writer for The Catalyst. She is excited to continue her work as a writer...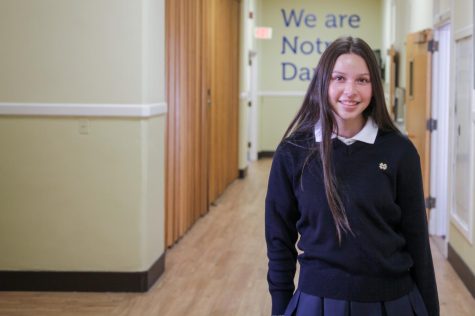 Molly Phan, Editor in Chief
Molly Phan is a senior at NDB and it is her third year with The Catalyst. She was involved in the journalism club her sophomore year and served as the...