Senior POV: Aquacades
Aquacades is one of the biggest events of the year and for the seniors, it is an essential part of senior year. Knowing it is the last Aquacades, the senior class wants to go all out as one final hurrah.
As Aquacades approaches and students scramble to get routines created, props purchased and signs made, the seniors take the time to look back and reflect on their last Aquacades. As the only class who has participated in an on-campus Aquacades, they feel that they have the edge over the other classes. The Spartans also plan to help their sister class, the Dragons, with the preparation of their routines.
Seniors Vicki Samaras and Brindha Ramanathan look back at their freshman year Aquacades and the bittersweet feeling that comes with one final Aquacades.
"I'm really excited to have Aquacades happening again this year especially since I'll be preforming for it." Samaras explained.
Samaras and Ramanathan will be performing a routine with a group of friends for the Spartan class this year.
"I'm excited to finally have aquacades again because I remember it was super fun freshman year," Ramanathan shared. "I almost completely lost my voice and it was great."
This year the theme is TVcades and each classes was given a television genre and a song genre to match to their theme. The seniors have been assigned tween shows as their television genre and pop songs to match it. Each group created their mixes and diligently worked to create the best routine possible.
Leave a Comment
About the Contributors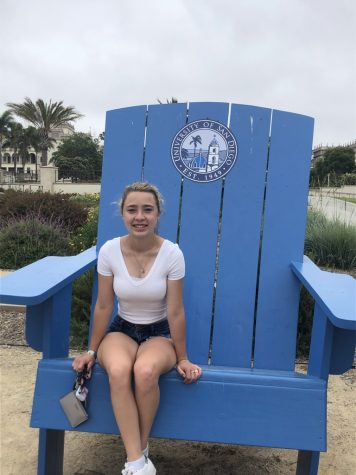 Emma Boyd, Staff Writer
Emma is a senior at Notre Dame and a new staff writer for The Catalyst.

In the next three years, Emma hopes to graduate high school and attend college...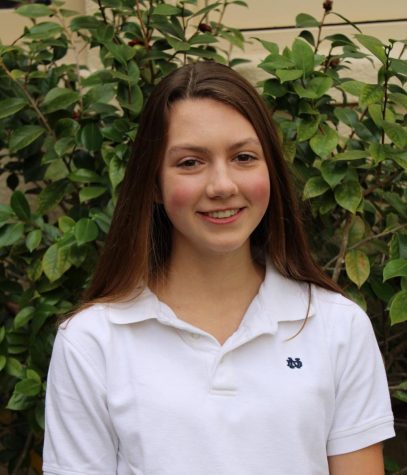 Peyton Daley, Editor in Chief
Peyton Daley is a senior and this is her third year as a Catalyst writer. She served as Arts & Life Editor her sophomore year and Managing Editor her...