"The Bachelor" returns
"The Bachelor" is back for its 26th season with lead Clayton Echard. His journey, which premiered on January 3, 2022, has already started off with a bang.
Echard was a controversial choice as he was eliminated early on in Michelle Young's season of "The Bachelorette", so many viewers were confused as to why he was chosen to lead the show. He was announced as the next Bachelor before "The Bachelorette" had even started airing, so fans were looking out for him as a potential frontrunner and stand out contestant, but were disappointed.
Bachelor Nation approached his season hesitantly, but also with hopes that he would be able to shine with more screen time, trusting that the producers had their reasons for casting him. Unfortunately, they were once again let down. So far, the only personality traits he has displayed are a love of hoodies under sports coats and an inability to read the room (or in his case, the Bachelor mansion).
The contestants, on the other hand, have already produced no shortage of drama. Hours prior to the first night of filming, when the women were supposed to meet Echard, contestant Salley Carson went to his hotel room to tell him that she had previously been engaged and would have gotten married that day. Echard offered her a rose, which Carson shockingly declined as she decided to leave the show before it even began due to unresolved emotions regarding her engagement.
After that, 31 women met Echard for the first time. The contestants competed for time with him all night, and by morning the first rose ceremony was held, with nine women being eliminated. By the second episode, "villains" were already starting to emerge and fighting ensued. Other women began to be recognized as frontrunners, such as Teddi Wright, the first impression rose recipient, and Susie Evans, who was given the first one-on-one date.
The cast is back in the original mansion and will also be traveling domestically and internationally this season. This comes after the last few Bachelor franchise shows have each stayed in one isolated location due to COVID-19 concerns.
Former Bachelor star Jesse Palmer is stepping up as the host this season. Despite the fact that Palmer broke up with his own final choice from the show a month after the last episode aired, he has been tasked with helping Echard find his life partner.
Although there are several questionable decisions on the producers' parts, the first few episodes and the season teaser show promise, with an abundance of humor, romance, and of course fun.
Leave a Comment
About the Contributor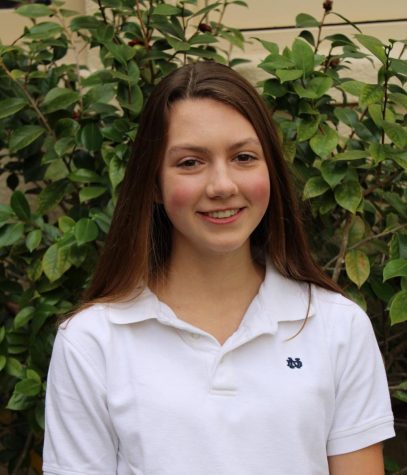 Peyton Daley, Editor in Chief
Peyton Daley is a senior and this is her third year as a Catalyst writer. She served as Arts & Life Editor her sophomore year and Managing Editor her...