Water polo continues wins in new league
Hang on for a minute...we're trying to find some more stories you might like.
After entering the PAL league, Water Polo has made a comeback of epic proportions. For the first time in 10 years, the varsity girls won their first league game of the season.
"What more can you ask for from a team? We have been doing great so far, just have to keep it up," says Callie Malone, a sophomore defender on varsity.
Not only have the scores been in their favor, but the Tigers also have been blowing the competition out of the water — literally. With finishes like 11-4, 19-4, and 21-1, the team has upped their cohesiveness and confidence.
"I've noticed our team is much more confident walking into whatever game we are about to play," says Senior and team captain Kavita Thomas.
Both the junior varsity and varsity teams practice from 6:30 to 8:30pm, Monday to Friday, developing skills and bettering their water polo IQ not only by coach Mike Marques, but also "team dad" Sean Lawrence, a long-time swimmer who trains the girls on endurance and speed.
"The girls had a ton of momentum coming off of last season, and they have really been coming together as a team. From my perspective, it was only a matter of time before they won their first league game. I am really proud of them!" says Coach Mike.
About the Writer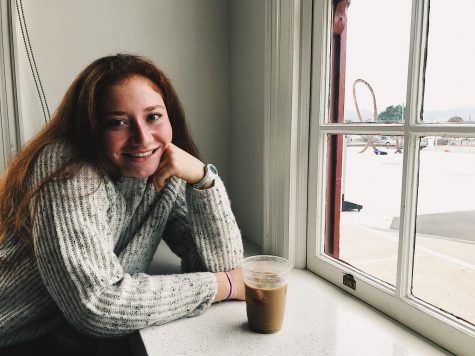 Michelle Kleytman, Managing Editor
Michelle Kleytman is a current senior and member of the Titan class of 2019. Working as Managing Editor, Michelle oversees the newspaper's publishing operations,...